Podcast: Play in new window | Download
Subscribe: iTunes | Android | | More
Subconscious Mind With Sonja Lewis
I get to talk with author Sonja Lewis about her newest book, "The Blindsided Prophet." This book explores man's relationship with God and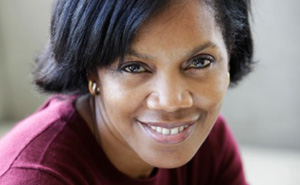 its effect on daily living. The novel examines beliefs and values at the deepest level, as well as how they shape our thoughts, ideas, and experiences.
I sit and talk with Sonja about all aspects of life. One topic we really hit on is about the subconscious mind. We all understand its power but do we know how to relate it to our daily life? We chat about how we both use and understand the subconscious mind to help us in our daily lives.
Subconscious mind is a tool that, once harnessed, can be very powerful. It might seem like a deep subject for people who do not understand it. The definition of the subconscious mind is identified in Wikipedia.com as "the part of consciousness that is not currently in focal awareness. The word subconscious is an anglicized version of the French subconscient as coined by the psychologist Pierre Janet, who argued that underneath the layers of critical thought functions of the conscious mind lay a powerful awareness that he called the subconscious mind. Because there is a limit to the information that can be held in conscious focal awareness, a storehouse of one's knowledge and prior experience is needed; this is the subconscious."
Sonja Lewis has a craving for delving deeper into how we live our lives. She shares a very personal story about family life. Sonja was raised in the south where families are typically very large. Sonja has a sister who did not want children. She became difficult to talk to, very defensive, and didn't want to talk about it. Sonja identifies the difficulties of dealing with normal society and how to understand, learn, and separate yourself from ideas that seem natural but are sometimes not. This is a topic that Sonja hit on during her travels, writing, and understanding of herself. This is a very powerful conversation that we had on the Operation Self Reset Podcast.
This is Sonja Lewis's second book. I highly suggest you take a listen because she is a very interesting and down-to-earth person.
- Free range with fiction.
- "The Barrenness" – childfree or childless.
- Deep South big families.
- Sister with no kids felt unhappy and trapped. It made her a difficult person to deal with. I don't want that for girls to come.
- "Blindsided Prophet"
- Moved by and big fan of James Baldwin.
- You write to change the world. If you alter the world even a millimeter you have accomplished something.
- What drives you at a deeper level?
- So many times we get trapped into negative thinking.
- Staying at that job we really don't like.
- I am stuck!
- Challenge, we have the power to change that.
- Thinking of thinking as a communication skill.
- The power of the subconscious mind.
- How to tap into the subconscious mind.
- We find ourselves acting like monsters within our subconscious minds.
- We don't have to be the victims!
- How do we remove negative chatter?
- Life is a journey.
- You have a choice.
- It's all about how you perceive life.
- Open up and just talk about it.
- Be confident about who you are.
- Have a willingness to accept your life.
In this session you'll discover:
If you have a question you'd potentially like answered no matter if its constructive criticism, praise, or just feedback in general, feel free to visit my voice mail page to quickly and easily leave me a message.  You can also always send me an email at jake@operationselfrest.com; I will get back to you as soon as possible.
I Need Your Help, Please!
If you haven't already I would appreciate it if you took a second to leave a quick rating and review of the podcast on iTunes.  All you have to do is click on the link below!  It would be extremely helpful for the show and greatly appreciated!
Please leave a review for OSR podcast
Thank you for your support!