Podcast: Play in new window | Download
Subscribe: iTunes | Android | | More
Follow Your Funny, With Caleb Bacon
Today I talk with Caleb Bacon. Caleb and I sit down and talk about his life and all that it entails. I bring up a great point before sharing anything about Caleb's life or journey.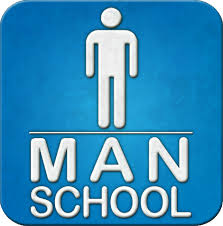 When I first met with Caleb it was only a few emails. We didn't share anything intimate, deep, or personally challenging. Our emails were light-hearted. Our emails turned into Skype calls where I interviewed him for the OSR podcast.
After listening to the journey of his life it opened up my world to the stories we have within. Each and every one of us has a story to share. Some are funny and others are not, but we can all learn from them.
When we grow up we go to school to master a subject or degree. The thing that struck me was the concept of mastering life. As humans, we are not able to master life but we can learn from it. I understand we can become better in life in two ways.  First we can personally learn from our successes or failures. Second we can hear stories from others and decide to learn from them or not.
That is really it: two main ways to get better at life. That is why I believe we all need to open up more and talk to others. Get to know the people who surround us. We all have great or sad stories to share. Share them because we can all learn from them.
Caleb shares very personal stories about his own life. He shares with us how he became very close to destroying his work and his social life. Opening up to the world on a podcast is not easy but Caleb understands the power of stories and how telling others how he overcame his own personal difficulties he became better because of it.
After I got over being drunk I started to focus on my life. I was feeling good and used my creative mind to help me focus. I asked myself for some ideas I could do to fill my time. I decided to start blogging, podcasting, and just doing some really fun and exciting things.
Life is not easy but hearing it from others will help all of us master the subject of life.
If you want to hear a life story of a man who traveled from coast to coast, went through a self reset, and loves life, you have to hear this interview with Caleb Bacon.
Caleb Bacon hosts a podcast called Man School. Man School Show (TM) is life from men who have lived it. The podcast is dedicated to men's interesting, exciting, and difficult personal experiences. It's information, inspiration, and a good time. The show is for guys who want to become better men but hate boring how-tos, forced advice, and so-called experts. It's an approach that has greatly helped the life of host, Caleb Bacon.
Links:
In this session you'll discover:
If you have a question you'd potentially like answered no matter if its constructive criticism, praise, or just feedback in general, feel free to visit my voice mail page to quickly and easily leave me a message.  You can also always send me an email at jake@operationselfrest.com; I will get back to you as soon as possible.
I Need Your Help, Please!
If you haven't already I would appreciate it if you took a second to leave a quick rating and review of the podcast on iTunes.  All you have to do is click on the link below!  It would be extremely helpful for the show and greatly appreciated!
Please leave a review for OSR podcast
Thank you for your support!