Podcast: Play in new window | Download
Subscribe: iTunes | Android | | More
Podcast (httpmondaymotivationalminute-libsyn-comwebpage): Play in new window | Download
Subscribe: iTunes | Android |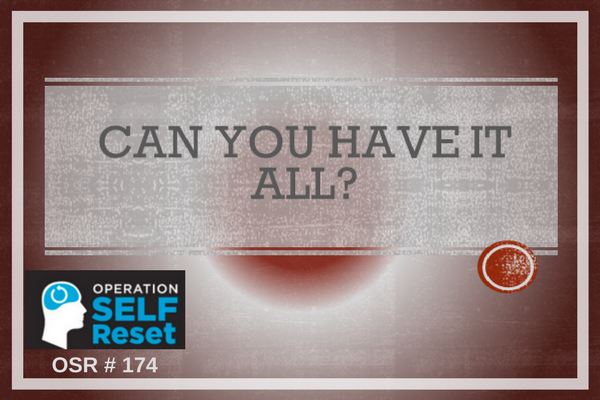 WNWQNW – this has been Jake's Dad's car plates for the longest time. It stands for "Winners never win, quitters never win" – a great quote by Vince Lombardi.
Here's other two quotes by Vince Lombardi that Jake likes and we hope they resonate with you, too:
Practice does not make perfect. Only perfect practice makes perfect.
Perfection is not attainable, but if we chase perfection we can catch excellence.
You may think someone who utters this type of quotes had it all figured out. But you're wrong. Seldom anyone has it all figured out. Vince Lombardi had a struggling relationship with his wife and a broken relationship with his son, too.
Listen to this episode as Jake is getting real on this perfection thing.
Here's what's been covered in a nutshell:
We all gravitate in these five areas of our life: family, your financials, your body, your connection, your inner life.
If you take out one of them, you fail.
Ask yourself these questions as you ponder if having it all is doable:

If you could have it all, what would it look like?
What would you have to do daily to reach that?
Are you willing to have it all?

How to have it all?

Be self-aware of how you feel. Being self-aware means digging deeper than the surface feeling.
Destress and focus. You can not mix business with family. Get the grout out of your system.
Feed the team captains. Hang out with them and cater to their needs.
Mentioned in this episode:
·         "The Five Love Languages - the Secret to Love that Lasts": https://goo.gl/HJ2jIq
Before You Go
Head over to www.operationselfreset.com and sign up for the Toolbox of free gifts that will help motivate and inspire you!
Connect with Jake on Twitter and let him know how you enjoyed the show! You can also connect with him on Facebook or send him an email at support@operationselfreset.com.
Subscribe to Jake's podcast for more inspiration!
Sign up for his emails full of tips to change your life!