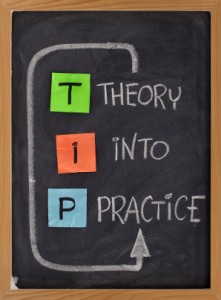 7 Tips

from Nate Holzapfel, Mission Belts Co.


 

We can gain so much from talking to other people.   Here are Seven Tips that Nate Holzapfel shared during the OSR podcast 003.


(To hear the full podcast interview with Nate Holzapfel from Mission Belts Company, please click here.
1.

Be yourself, and you will find your core, your passion, and the true you.

-We try too hard to want to fit in with the group.  When you stop trying to be part of something and try instead to be something, you will find your true bliss.
2.

Never make excuses, just take responsibility.

-We all have made mistakes, big or small, in our family, job, or in sports.  It is very easy to put the blame on someone else.  Stop pointing fingers and take responsibility.  People will respect and like you more once you take responsibility for yourself and your actions.
3.

Time management is key to success.

-People who manage their time wisely win.  The people who don't manage their time will not be successful.  Don't waste time browsing YouTube, Facebook, or Sky Mall.  Stop and focus on creating security for you and your family.
4.

Stop chasing it, and it will start chasing you.

-Stop chasing money, and money will roll in.  Stop being everyone's friend, and you will have more friends than you know what to do with.  Stop trying to be the life of the party, and people will still want to talk to you.  Let go of all your wants. Once you do that, your wants will want you.
5.

The path to finding yourself is simple but not easy.

-No one can tell you what you want, only you can determine that.  Ask the deeper questions, and try to find the deeper answers.
6.

There are no million dollar ideas, only million dollar executions. (personal favorite of mine)

-Your idea is only as good as the amount of effort you put into it.  It's the classic case of the more effort you put in, the more effort you get out.
7.

De-junk you life, de-junk your mind, and de-junk your stuff.

-Remove things from your life that distract you.  Become super focused on whatever it is you are trying to accomplish.  Delete the nonsense.
---