Podcast: Play in new window | Download
Subscribe: Apple Podcasts | Android | | More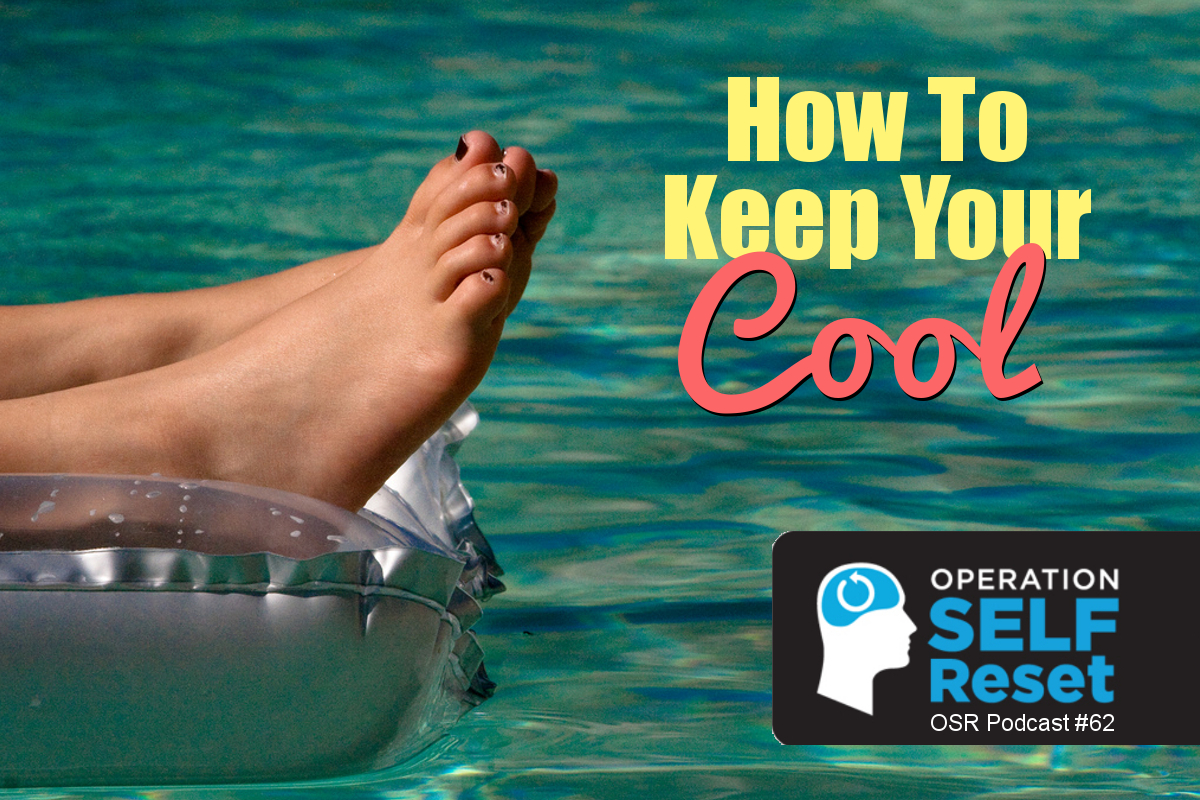 Operation Self Reset Episode 62: How to Keep Your Cool
In this episode of the Operation Self Reset podcast, Jake is talking about how to keep your cool in tough situations.
Jake tells us about some of his own experiences in tough situations that could have made him loose his cool and stress out or react in a bad way. He details one experience he had with a bank loan he had taken out in order to fix up his house. The loan was scheduled to come due about the time of the big market upheaval a few years ago. Jake had the ability to pay his loans, but due to the changes in the market the bank asked him to find a new bank to take over his loans, explaining that they were "cleaning their books." Jake thought this wouldn't be a problem, but after talking with many other banks, he couldn't find anyone who would take over his loan because he was upside down in his mortgage.
Even though Jake could pay his loans, the bank wouldn't keep him as a customer and he couldn't find another bank to take over. This led to Jake having to go to court over this whole situation. In this podcast, Jake tells us how he kept his cool throughout this mess and how you can use these tips to help you get through your own tough times.
Here's what Jake talked about in this episode:
Listing the bad and the good
Taking one day at a time
Playing nice
Mentioned in this episode:
Listen to this podcast for details on how to get the book linked above for free!
Before You Go
Head over to OSReset.com and sign up for the Toolbox for free gifts that will help motivate and inspire you!
Connect with Jake on Twitter and let him know how you enjoyed the show! You can also connect with him on Facebook or send him an email at ask@osreset.com.
Subscribe to Jake's podcast for more inspiration, and sign up for his emails full of tips to change your life.