Podcast: Play in new window | Download
Subscribe: iTunes | Android | | More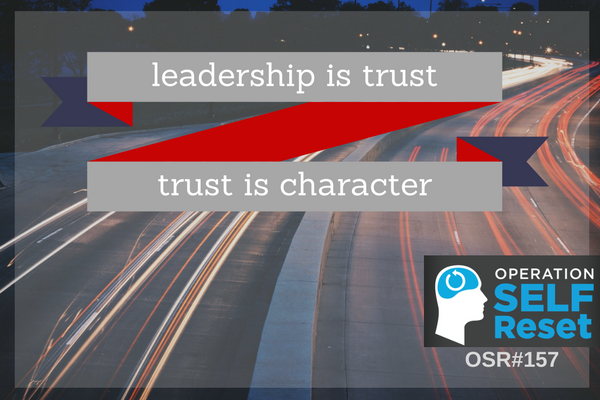 If you thought screaming "I am freaking awesome" is weird, wait until Jake asks you to scream it in your head, as he does in this eclectic episode.
Here's what's been covered, in a nutshell:
Do self checks and be aware of what causes you to not feel great.
Leadership is required in many areas of our lives, including the areas where we only manage things, not people.
Integrity, authenticity and discipline are all characteristics of true leaders.
People trust leaders because they perceived them as creatures of character.
Integrity = being honest 100% of time.
Authenticity = no games, just you.
Discipline = do what you say you would do.
Things that are easy to do are easy not to do!!! – Jim Rohn
Mentioned in this episode:
Before You Go
Head over to www.operationselfreset.com and sign up for the Toolbox of free gifts that will help motivate and inspire you!
Connect with Jake on Twitter and let him know how you enjoyed the show! You can also connect with him on Facebook or send him an email at support@operationselfreset.com.
Subscribe to Jake's podcast for more inspiration!
Sign up for his emails full of tips to change your life!