We put more than 60% of our time into work, with our family, and taking care of daily responsibilities. After such a hectic day, getting some time for yourself is a must for our sanity.
But as opposed to appreciating the time we get and appreciating ourselves, we spend most of the time procrastinating, stressing about the future, or planning about the next day.
A helping hand like personal growth podcasts or counselling sessions are recommended. 
Currently, the term personal growth is not simply limited to getting rid of addiction, anxiety, stress, or depression. Personal growth is much more than that. 
It's about helping you build a healthy lifestyle with discipline, and punctuality, finding the perfect balance between work and personal life, and ultimately being happy with whatever you do.
Podcasts are the best way to begin your personal growth journey. Just an hour or so daily is enough to delve into your life's unexplored corners and discover the unique traits about yourself. 
And most importantly, finding ways not to get bothered by the chaos and live with a happy mindset. Based on these, I have shortlisted the top ten podcasts; you should start listening now. 
List Top 11 Podcasts You Need To Listen Now 
Here is the list of the top 11 Podcasts for personal growth
The Happiness Lab By Dr Laurie Santos
Mindset Reset Radio By Jessica Thiefels 
The Brendon Show By Brendon Burchard 
Not Another Anxiety Show By Kelli Walker 
Life Kit By NPR
Huberman Lab By Dr. Andrew Huberman
Beyond To-Do List By Erik Fisher  
The 5 AM Miracle By Jeff Sanders 
Cultivating H.E.R. Space By Dr. Dominique Broussard & Terri Lomax 
The Recovery Warrior Show By Jessica Flint 
Feel Better, Live More With Dr. Chatterjee 
Best Podcasts For Personal Growth In Detailed
One by one, I will tell you the top 11 Podcasts.
1. The Happiness Lab By Dr. Laurie Santos
The Happiness Lab's creator Dr. Laurie Santos is a professor of psychology at Yale University. If you're a student unable to find the right career path or deal with stress due to academic or peer pressure, the Happiness Lab is your saviour.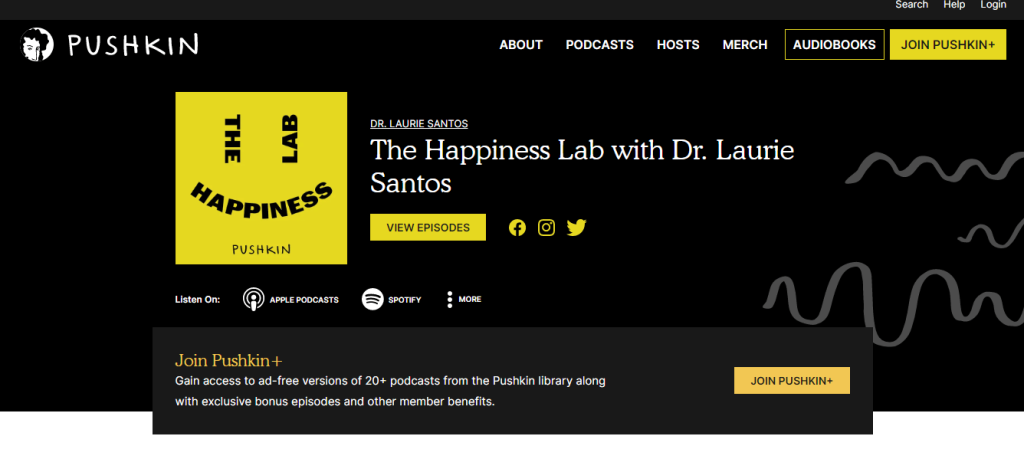 Even though in most of her episodes, Dr. Laurie addresses students, her podcasts on mental health are for everyone. She gives universal solutions on how to let go of the things that bother us and become the best version of ourselves. 
The Happiness Lab takes a scientific approach to happiness. Her podcasts are very different from Podcasts on similar topics.
She relates things with science and gives tactical advice for each topic she covers. Even though most people opt for podcasts for self-growth, sometimes people don't find desired solutions due to the basic things we hear in every podcast.
But the tactics and reasons Dr. Laurie gives behind our troubled minds are something to manoeuvre over. 
Dr. Laurie also brings known personalities to her channel to further help her viewers with self-growth and happiness. 
2. Mindset Reset Radio By Jessica Thiefels
You must listen to Mindset Reset Radio if you're a female entrepreneur. Entrepreneurs have to deal with many struggles in their careers, and when you're a woman, the struggles double up.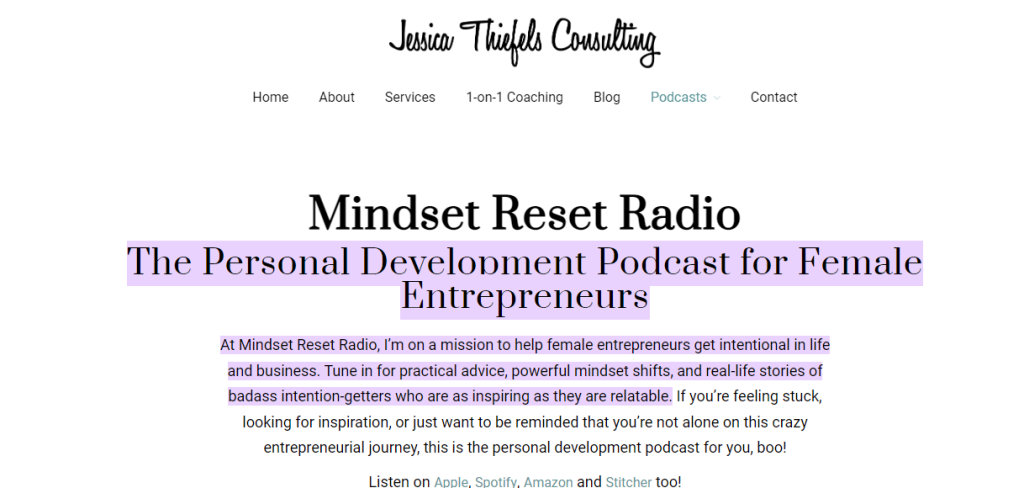 This personal development podcast is aimed at helping female business owners with a strong mindset with real-life stories of strong women who have made it happen, going against all odds.
Feeling stuck, demotivated, and lacking the urge to move ahead during the entrepreneurial journey is normal. But Jessica, with her podcasts, reminds you that you're not alone, you're not crazy, and you have everything it takes to achieve your goals. You can also listen to her podcasts on Amazon, Spotify, Apple, and Stitcher. 
3. The Brendon Show By Brendon Burchard
Brendon Burchard is the world's most famous personal development coach. This New York three times best-selling author is respected globally as the most popular self-help trainer.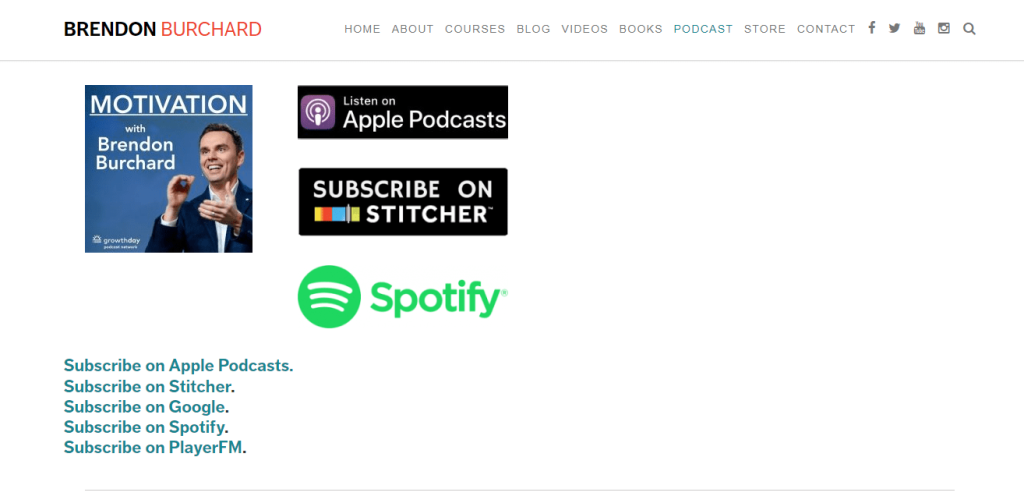 He has trained over 10 million followers globally. He connects to students, working professionals, and celebrities and trains them to live happier, fuller life that matters. 
Every week he comes up with a new podcast to show people the secrets of living an extraordinary life without compromising happiness. 
When you subscribe to the Brendon Show, you get two episodes per week which are life-changing. The Brendon Show is one of the holy grails regarding personal growth, finding success, and a mantra to live life to the fullest. 
4. Not Another Anxiety Show By Kelli Walker
We live in a very complex world and deal with complicated things daily. This is why anxiety, panic attacks, and stress have become very common.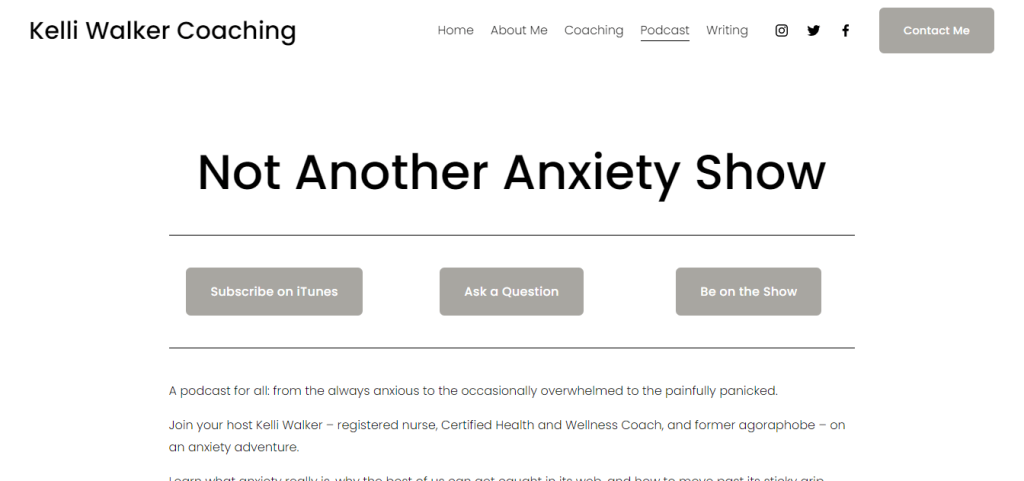 Anxiety is also an obstacle in our everyday life. This is the reason we aren't able to utilize our full potential. If these things sound similar, the Not Another Anxiety Show by Kelli Walker may be your best saviour. 
Whether you occasionally feel anxious or it's common for you, Kelli's podcast will help you deal with it. She is a certified health & wellness coach and a registered nurse who has helped many people dealing with anxiety. 
In her podcast, you'll learn about anxiety, why it bothers us, and how we can escape it. She gives practical tips and, tricks, resources to go deeper and finish the issue from its root. 
5. Life Kit By NPR
Life Kit by NPR is another best podcast for personal growth and building your self-esteem. The show covers diverse topics, from teaching you how to talk with kids, parents, and partners to how to keep yourself motivated.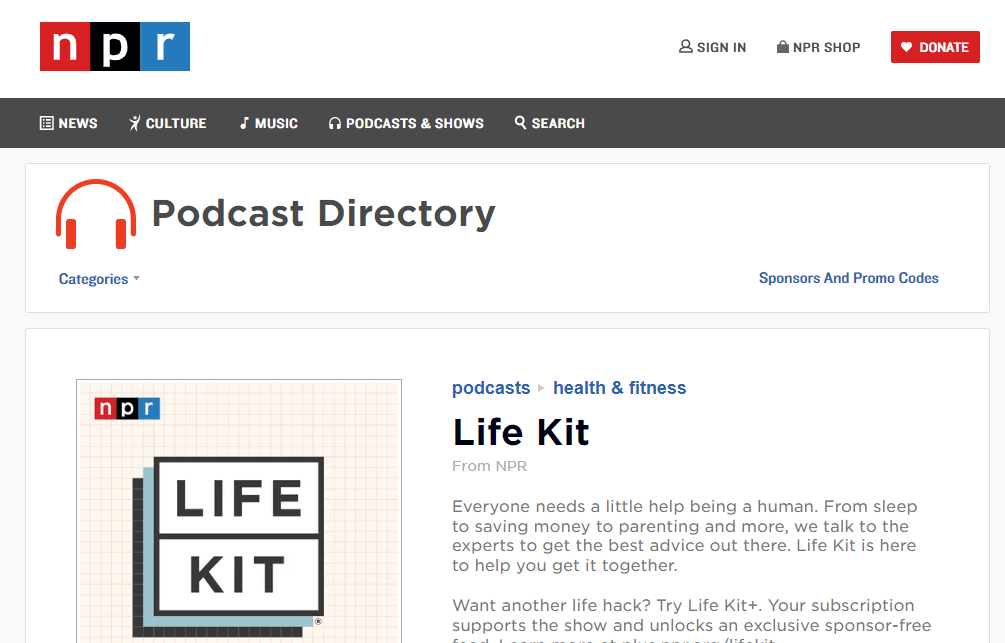 Things like how to promote better sleep and tips on saving money are also covered in this show. The Life Kit, as the name suggests, has everything we humans need to get that little push. 
As I also said before, it's pretty normal to feel overwhelmed in life. We may not know the right ways to do everything, and these podcasts come to the rescue in such cases.
Such podcasts teach us how to let go of negative things, become better versions of ourselves, and conquer everything we lay our hands on. 
6. Huberman Lab By Dr. Andrew Huberman
Personal growth depends a lot on our health. What we eat and care for our bodies depends significantly on our mood and productivity. Dr. Andrew Huberman is a neuroscientist and professor of Neurobiology at the Stanford University School of Medicine.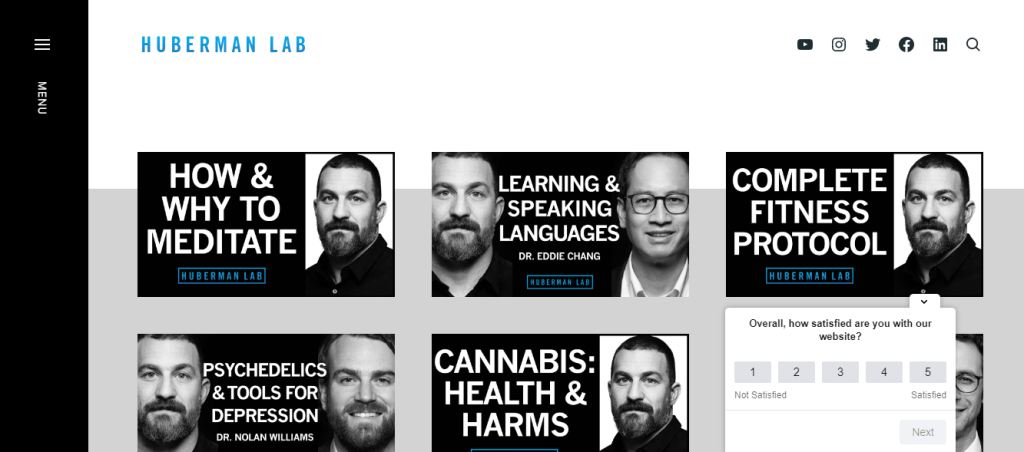 His podcast talks about how our brain functions affect our health, behaviour, and also relationships. He talks about how we can change our neural connections to change how our mind works and improve the quality of our lives. 
He covers all areas of self-improvement and provides techniques to improve health, focus, and happiness. But what makes Dr. Huberman's podcast different from others is that his approach to personal growth is based on neuroscience, not ideology, spirituality, etc.
7. Beyond To-Do List By Erik Fisher
Beyond To-Do List is for anyone who is always stuck by their procrastination. Procrastination is the main enemy of productivity. It not only hampers our professional life but also creates barriers to our self-growth.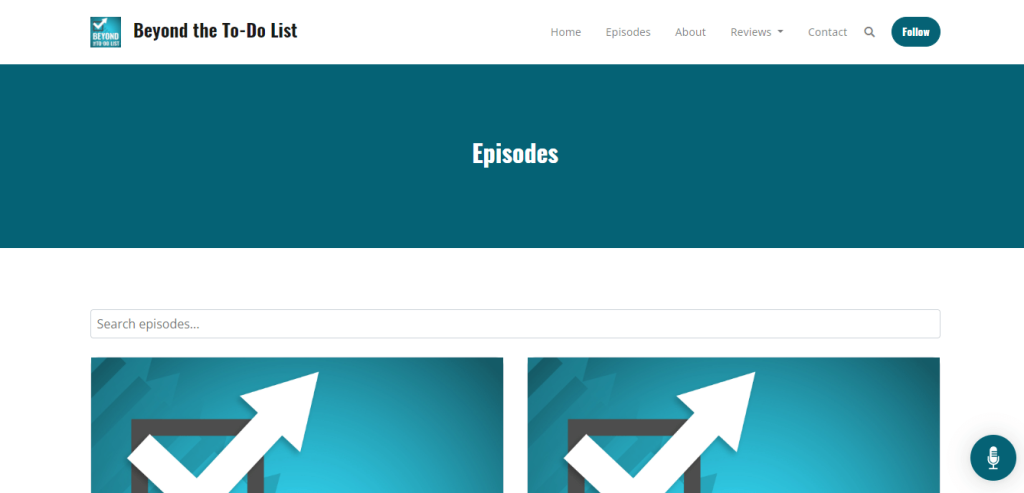 Erik Fisher brings in famous personalities in this channel how to get more productive in our professional and personal life. To find a solution for anything, it's essential to know the problem. 
The podcasts in Beyond To-Do List ask us to take a deep dive into the reasons for being unproductive. Why are we unable to meet the goals of our life? What is stopping us from completing our tasks? Why are we not happy?
When you start dealing with these questions, you'll be able to find out why you are sluggish. Beyond To-Do List aims to help, us live a fuller life by moving ahead without feeling stuck by procrastination. 
8. The 5 AM Miracle By Jeff Sanders
An early start to our day has a lot of benefits. But most of us struggle to bounce out of bed either because we feel lazy or tired.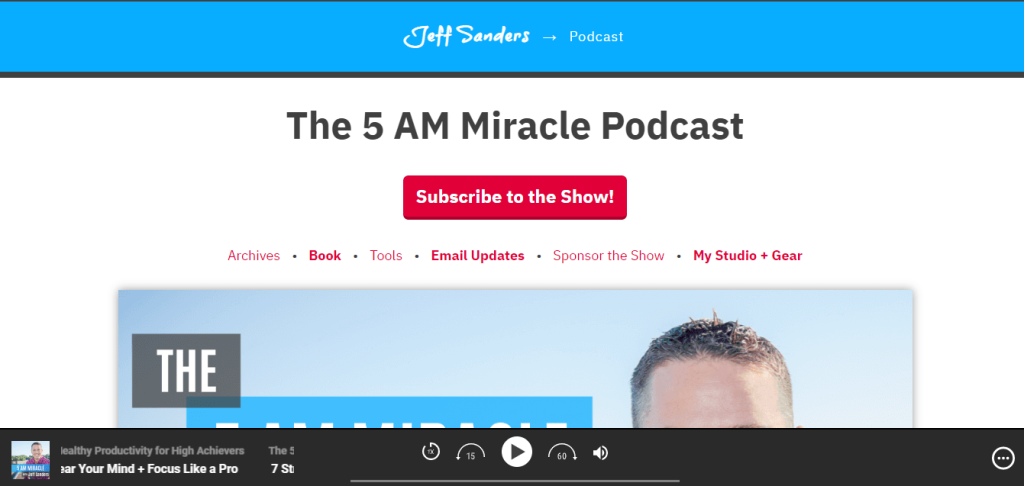 But Jeff Sanders' The 5 AM Miracle is about helping get out of bed early. Waking up early has so many benefits. It makes us more productive & energetic for the day's work.
Waking up early in the morning gives us extraordinary powers and helps us achieve our daily tasks. The podcast is about building healthy habits, self-improvement, and boosting productivity. 
9. Cultivating H.E.R. Space By Dr. Dominique Broussard & Terri Lomax
Cultivating H.E.R. Space is primarily dedicated to women of colour. Even though we live in a so-called inclusive world, racial discrimination exists.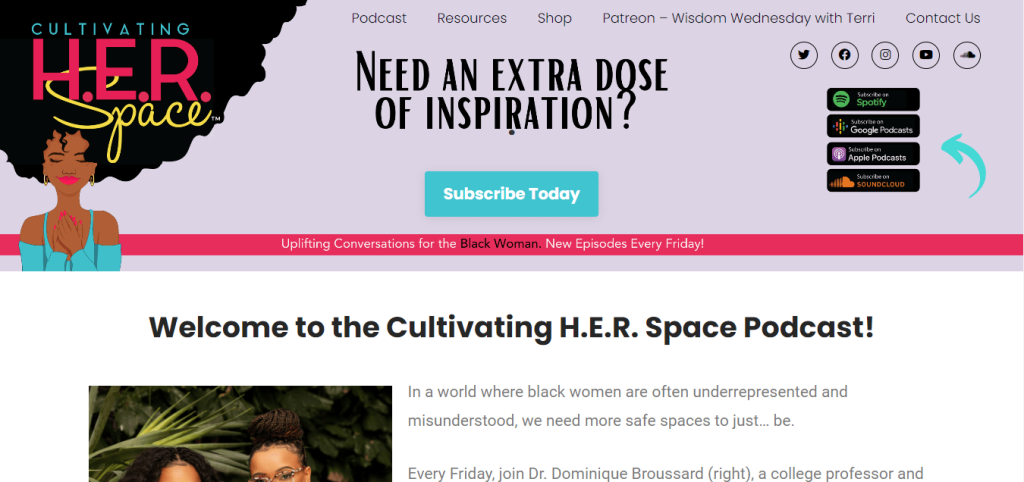 This podcast is about healing, empowerment, and resilience for black women. Women of colour are always misrepresented, and we hardly get to hear their perspectives. Further, life is pretty difficult for them when it comes to careers, the workplace, and finding a spot in society. 
Cultivating H.E.R Space is dedicated to all black women who need a little push for daily motivation. The relatable stories of the podcast will help these women find their voice and not feel overwhelmed in a room full of judgemental eyes. 
The podcast covers numerous topics related to manifestations, knowing who is the real friend and who is the enemy, the magic of assertiveness, and more.
10. The Recovery Warrior Show By Jessica Flint
This is another excellent podcast dedicated to helping people overcome anxiety, fear, and stress, which are the main hurdles to personal growth.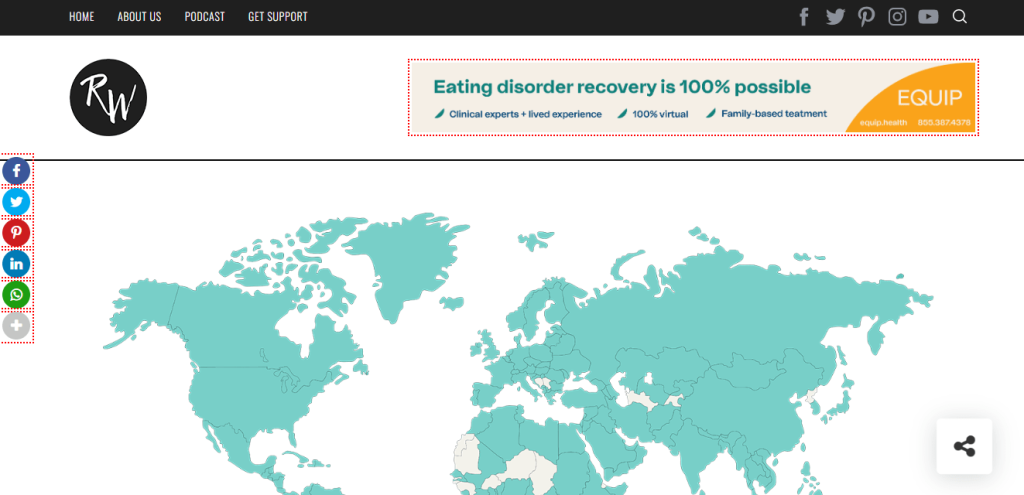 Irrespective of where you stand at life right now, irrespective of how hard life may seem to you, you can revive yourself. The episodes in the podcast help you move ahead in life and heal physically and emotionally.
The Recovery Warrior also covers topics related to eating disorders. Such diseases are another reason for us not being able to love ourselves.
Recovery Warrior tells us ways to treat such issues and become the best version of ourselves.
11. Feel Better, Live More With Dr. Chatterjee
Feel Better, Live More by Dr. Rangan Chatterjee is ranked as the #1 podcast in Europe and U.K. Health is one of the primary pillars of personal growth.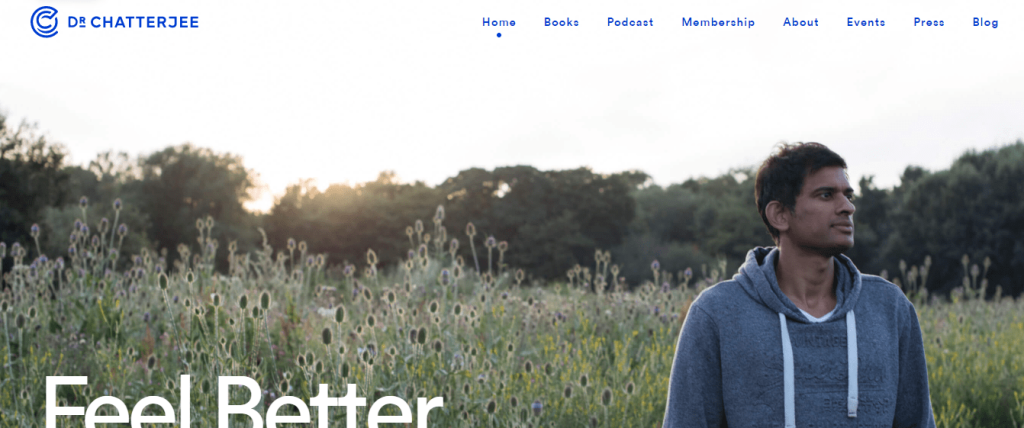 Hence, Dr. Chartjee, a doctor with over 20 years of experience, aims to help us feel better by focusing on four critical pillars of health- food, sleep, movement, and relaxation. 
When we understand how our bodies work, we live healthier and happier lives. He says he wants to help us become the architects of our health and become the best versions of ourselves. He releases his podcasts every week, and millions of people have claimed to have benefitted from Dr. Chatterjee's podcast on health and wellness. 
Related Reads
Conclusion: Podcasts For Personal Growth
Did you find this list of best podcasts for helpful personal growth? The podcasts mentioned here cover every aspect of life- physical and mental health, career, family, relationship, etc. 
All these pillars play a crucial role in our self-growth; hence it's essential to know what is bothering us and what could be the reason for our sluggishness. I'm sure these podcasts have solutions to whatever is bothering you.
Listen to a few podcasts from this list and then stick to the ones you feel most connected to.