Podcast: Play in new window | Download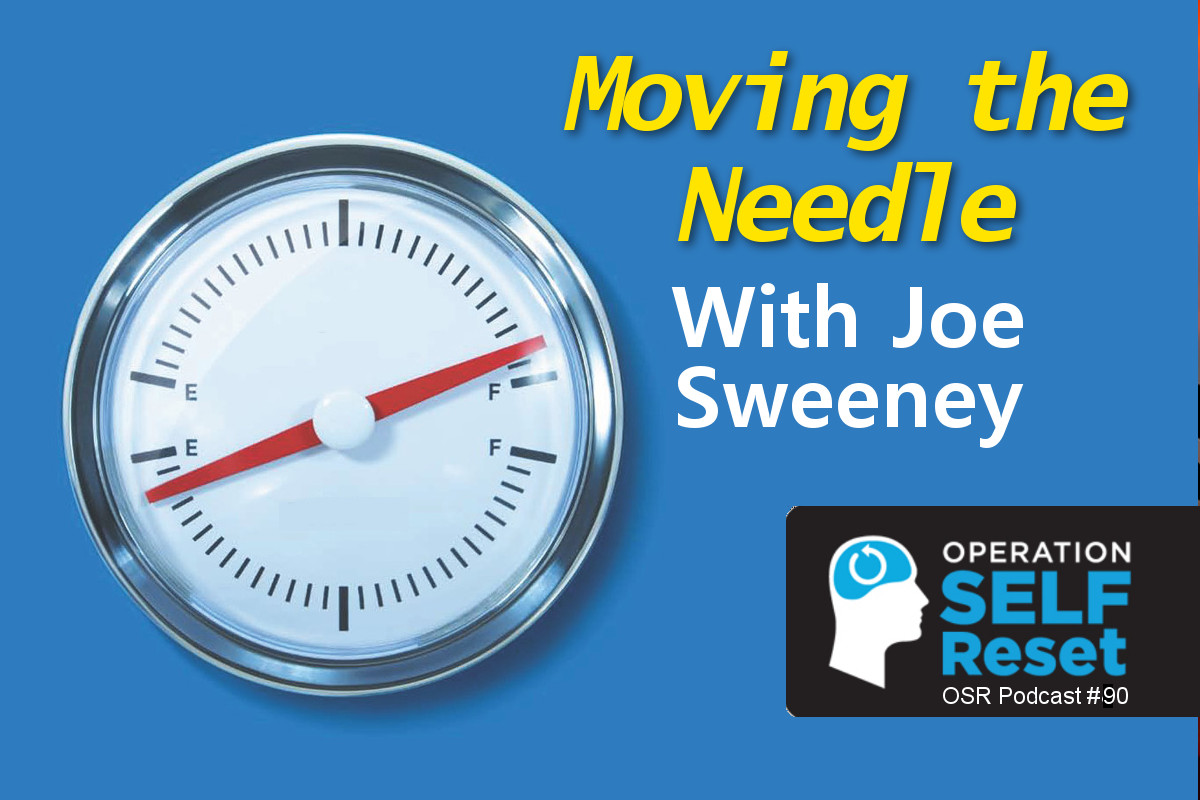 Operation Self Reset Episode 90: Moving the Needle With Joe Sweeney
In this episode, Jake is talking with Joe Sweeney, New York Times Bestselling author.
Joe grew up in Madison, Wisconsin, as number nine of ten children. He attributes his knowledge of networking to his parents and his life growing up. His parents taught him that if you thought life would be all about you, you wouldn't make it in this organized chaos of their family life. So Joe grew up learning that you that you had to watch out for other people. The great networkers understand that networking is a place where you give and serve, not just get things for yourself.
In his life, Joe learned that birth order has a huge effect on what kind of networker you can become. The youngest members of families often feel as if they're not taken seriously and so they often spend their lives fighting to get the recognition they desire. This can drive them to become great networkers.
Listen in as Joe talks today about what drove him into networking and how you can improve your own networking skills to help you in your personal and professional life. Networking is not about you and what you can get, but what you can give to others. Keeping that in mind can help you build bridges between people and help you move in the right direction toward your goals.
Here's what Jake and Joe talked about in this episode:
How birth order effects your networking skills
Reframe what networking is about
Networking is not about you
Find out something personal about people and then do something memorable
The benefit of getting quiet
Mentioned in this episode:
Before You Go
Head over to OSReset.com and sign up for the Toolbox for free gifts that will help motivate and inspire you!
Connect with Jake on Twitter and let him know how you enjoyed the show! You can also connect with him on Facebook or send him an email at ask@osreset.com.
Subscribe to Jake's podcast for more inspiration, and sign up for his emails full of tips to change your life.