Podcast: Play in new window | Download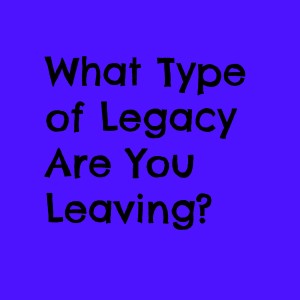 These podcasts around about deciding today to be better. It's not just entertainment. These podcasts are meant to help you go further than you've ever gone and be successful! They are meant to help you get to your highest levels so that you can leave a legacy!
Here is a great quote from Dr. Daniel Amen:
When you are 18 you feel like everyone is watching. When you are 30 say you don't care what everyone says about you and when you are 40 you realize no one is paying attention to you.
There are many interesting studies that have been done to the brain. It was found that the brain can actually be prepared. One thing that can help our brain is being at a good body weight. As we increase in size our brain actually decreases in size. So if we want to have a healthier and bigger brain then we need to be in better shape physically.
Did you know that the human attention span is 8 seconds?
What are you dong on a daily basis to leave your legacy? You can either use fear as an excuse to push you away from what you want or you can push through the pain. Virtual reality is coming and it is going to be a distraction so pay attention, do the right things and push through.
Here's What Jake Talked About In This Episode
Leaving a legacy
Being present in the moment
Keeping distractions at bay
Mentioned In This Episode
Dr. Daniel Amen