Procrastination, self-doubt, and the fear of losing ourselves are not surprising. But instead of giving in to such negative emotions, we should try reversing our point of view towards life.
Reading personal development books is one of the ways to tackle such emotions. Personal development books are not like romantic or thriller fiction.
These non-fictional books help you boost your confidence, improve productivity, and tackle mental and emotional imbalances.
If you're going through a similar phase where everything seems meaningless, check out this list of top personal development books.
These books have helped me tackle my emotional imbalance, and I'm sure they will help you as well.
What Is Personal Growth?
Before jumping into the list, let's first understand personal growth. The other term for personal growth is self-growth or self-improvement.
Personal growth is improving our behavior, habits, relationships, actions, reactions, etc.
Do you get angry easily? Are you constantly feeling tired and lazy? Do you lack the motivation to do anything? Are you cutting yourself off from the outside world?
If these things sound similar to you, you need to focus on self-growth. Self-growth is focusing on the problematic areas to become the best version of yourself.
Most of us ignore our problematic areas, but personal growth asks you to address these unpleasant parts of your lifestyle so that you can come out of your little bubble of your comfort zone.
Personal development is actually a continuous process. Personal development starts in childhood and continues.
You must address your problems so that you can live your life to the fullest. Personal growth makes you brave enough to address every troubling experience.
You'll address your triggering points and live a happy, healthy life. Personal development books, podcasts, workshops, and therapy can help with personal growth.
List Of 11 Best Personal Growth Books To Start Reading Now
You'll find innumerable options for personal growth books, but not all of them are worth reading. Therefore, I have listed down these books based on my reading experience, doing thorough research about the author, and reading other people's reviews.
Moreover, my list includes books for every problem, whether it is related to money, stress, lacking motivation, etc. Now let's get straight into the list-
1. Atomic Habits By James Clear:
Atomic Habits by James Clear is one of the most-read books in recent years. As the title says, the book is about building good habits and letting go of the worst ones.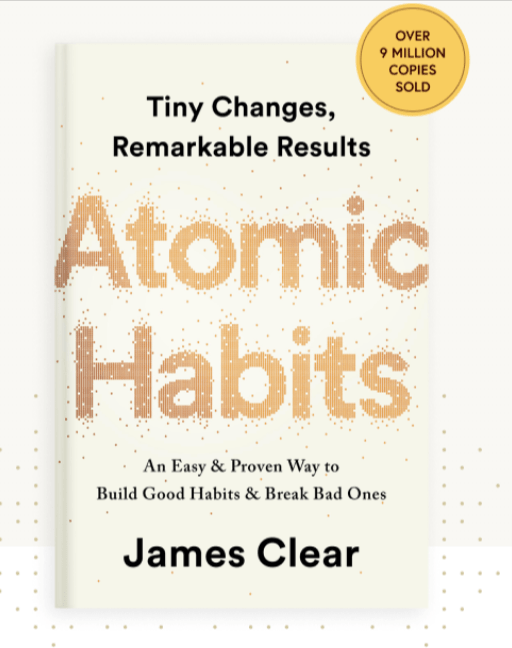 Atomic Habits talks about-
Atomic Habit is a regular routine that is easy to follow. It helps you build positive and healthy habits that make you feel stronger. You'll unveil the incredible source of power you have within you for exponential growth.
The atomic habits will bring changes in your lifestyle that seem unimportant at the beginning, but gradually you'll realize how these small changes transform your life.
Bad habits are hard to leave. They come back again not because we don't want to leave them but because we are following the wrong system for change.
Atomic Habits is one of my top picks because the books state facts and make sense. Moreover, the book is pretty easy to read, so any average reader will find the book easy to follow.
2. The Alchemist By Paulo Coelho:
The most popular sentence in the Alchemist is- "When you want something, the whole universe conspires to help you achieve it."
Simply put, the Alchemist wants you to believe that if you set your mind on something, you'll achieve it no matter what. Unlike many other self-growth books, the Alchemist is fiction.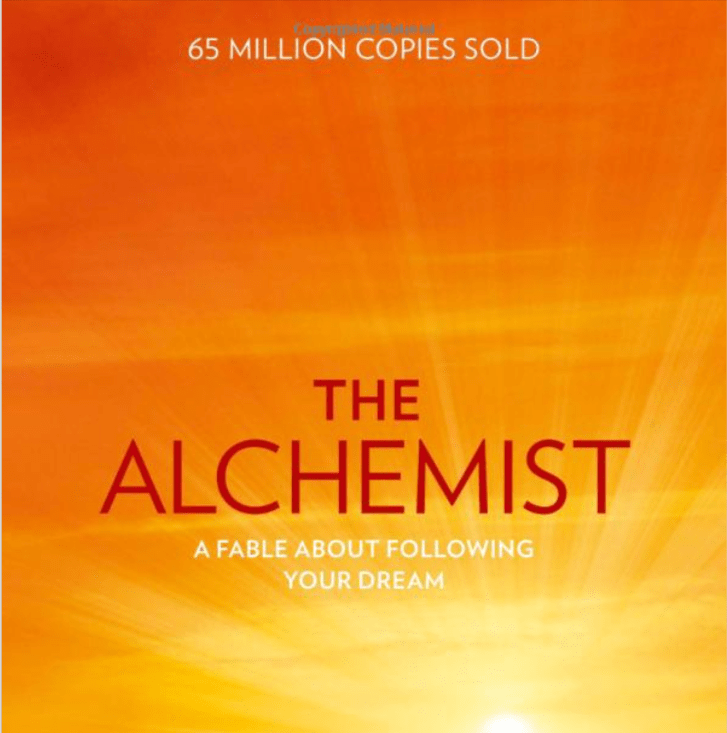 The simple story of the book portrays the power of wisdom, a strong mindset, and destiny. Life might take a few unwanted turns, but if you don't lose hope, you'll achieve what you want in life.
Block the chaotic words and listen to your heart. Your self-determination will take you closer to your dreams. Life is all about falling and rising back. You may fall ninety-nine times, but you'll get up on the hundredth time.
Remember that if you can win over your fears, nothing else is holding you back.
3. Man's Search For Meaning By Viktor E. Frankl:
Hope, love, responsibility, relationships, beauty, and inner freedom are the main concerns of Man's Search For Meaning By Viktor E. Frankl.
The author talks about his horrifying experience in the Nazi concentration camps. But in spite of the horror, he found his life's purpose.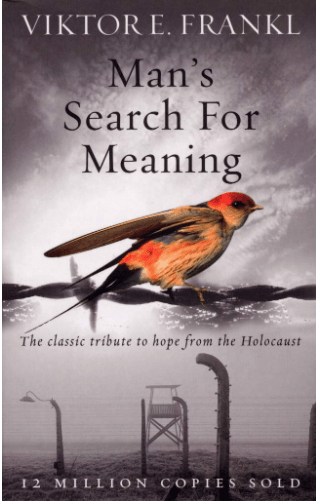 The main idea is that you can find meaning in life irrespective of whatever you're going through. He says that Nazi camps were one of those places from where you can hardly come out alive.
Frankl spent three years in different Nazi camps, and after he came out of it, he spent the rest of his life telling people about his experience, what the worst phase of his life taught him, and how he managed to cope in such times.
He says that life is not purposeless or meaningless. But it's up to you how you find the purpose and meaning of life.
4. Whatcha Gonna Do With The Duck? By Seth Godin:
Whatcha Gonna Do With The Duck By Seth Godin is another one of the essential self-improvement books.
The author targets almost all problematic areas we face in life, such as mental and emotional health, self-doubt, managing finances, and more.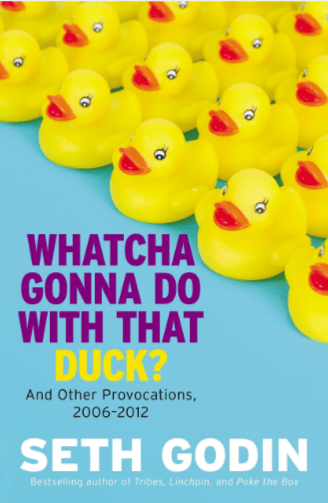 Godin addresses questions that we often fear to ask ourselves. He says our innovative minds get lots of innovative ideas, but we fail to address them.
It's time to take action and turn your dreams into realities. With his ruthless honesty, Godin helps you find a new perspective in life.
Whatcha Gonna Do With The Duck? Seth Godin is one of my favorite reads. I love books that state facts bluntly, and this book is a mere reflection of that.
5. The Gifts Of Imperfection By Brene Brown:
Most of us are living a hollow life. We stress ourselves so much that we forget how to add more fun and excitement to our lives.
The Gifts Of Imperfection by Brene Brown is all about living our life to the fullest without compromising on our career and work life.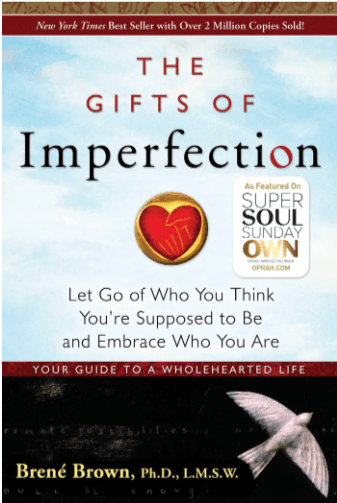 He gives relatable advice on accepting our flaws and obstacles in life without complaining too much about them. These imperfections and flaws make us who we are.
These imperfections make us unconfident; we often try to avoid reality. But to live a healthy, happy life, we must embrace our true selves and face the world.
He says that courage, compassion, acceptance of our flaws, and connection with them make us better human beings.
The book has a Dig Deep section in each guidepost that helps us understand each topic in depth. Further, there is practical advice from the author to help us in personal growth.
6. The Daily Stoic By Ryan Holiday:
Ryan Holiday is a famous name when it comes to self-help books. The Daily Stoic is one of his most popular creations. It's a book that teaches how to adopt a stoic lifestyle and be grateful for the things we have in life.
The book is different from conventional books because it's not divided into chapters; instead, there is a chapter for each day of the week. The small, easy-to-follow chapters help us understand more about stoicism and make it a lifestyle.
Moreover, the thought-provoking things mentioned in the book make us confident to deal with any situation in life.
Moreover, the book helps find peace in the chaotic situations in life, helps with self-growth, and builds resilience.
Even though not added to this list, I could not help but mention Ryan Holiday's book The Obstacle Is The Way. This is another masterpiece that beautifully mentions how obstacles open new opportunities for us, but it's only up to us how we see those obstacles.
7. The 48 Laws Of Power By Robert Greene:
The 48 Laws Of Power by Robert Greene is a New York Times best-seller. If you feel powerless or need to deal with certain abuse of power, this is the right guide for you.
Robert Greene has documented this book taking inspiration from 3000 years of history of power. It familiarizes you with how great world leaders used power to rule, dominate and establish themselves as powerful leaders.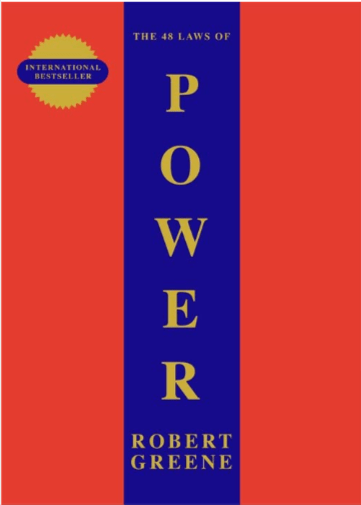 Getting overshadowed by people in power is a common story for all of us. It may happen in your workplace, home, etc. The book makes you aware of how people use power for their benefit and how to keep yourself protected from power.
The book contains anecdotes of Machiavelli, Queen Elizabeth I, Henry Kissinger, Caesar, and other famous personalities we still talk about.
The book tells you why you should conceal your intentions and talk less than what's required, how to identify your enemies and use them for your benefit, and other important life lessons.
I'm sure you'll love reading this book, and it'll definitely help you develop a smart and strong mentality.
8. The Big Magic By Elizabeth Gilbert:
Are you not living your life to the fullest because of fear? Are past events constantly troubling you? If yes, The Big Magic by Elizabeth Gilbert is your book to read.
This is one of the best self-improvement books, which teaches us to be optimistic and not fearful. She tells us how we can live a creative life despite unpleasant events, how to not let fear win over our productivity, understand where creativity comes from, etc.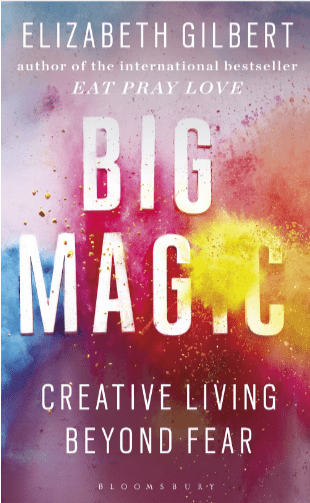 Elizabeth Gilbert shares her past experiences, mistakes, and life lessons and how she is using them in her favor.
There is a lot to learn from this book, and I recommend it to everyone struggling to find their creative side or getting bothered by their past events.
9. The Seven Habits Of Highly Effective People By Stephen R. Covey:
The second last best book in this list is The Seven Habits Of Highly Effective People by Stephen R. Covey.
We see the world based on our perception. Hence, to bring any change, we need to change ourselves and our perceptions.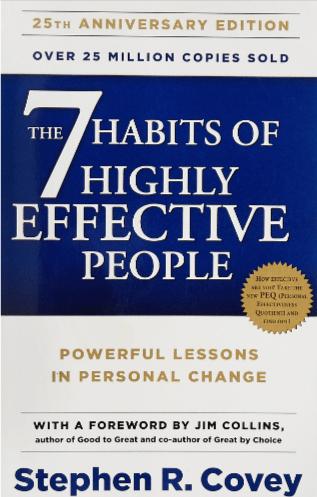 The book says that even people with tremendous success do not feel happy on the inside. They want to work on themselves and improve their relationship.
And in order to do so, we need to change ourselves. But nowadays, people want quick fixes. They don't want to dedicate time to improving themselves.
But quick fixes or formulas only work as bandaids. They don't address the underlying problems. Therefore, Covey talks about the seven habits any highly effective person should have.
These habits are- Be Proactive, Put Important Things First, Being With The End In Mind, Think Win, Understand Others First Then Expect To Be Understood, Sharpen The Saw and Synergizing.
These seven habits will help you become independent and interdependent, which according to him, yields the greatest results.
10. Think And Grow Rich By Napoleon Hill: 
Wrapping up this list of best personal growth books with Think And Grow Rich by Napoleon Hill. The book is a compilation of the thirteen most common habits every successful person possesses.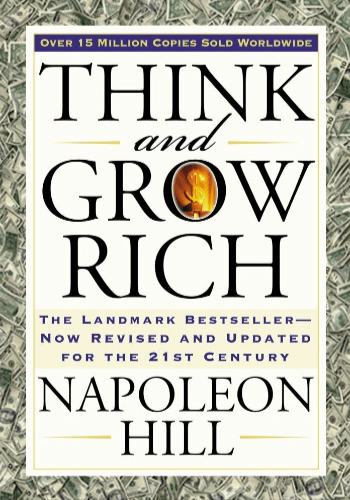 We need to adopt some habits and avoid some in order to become successful, which you'll know through the book. By growing rich, Napoleon Hill does not simply mean materialistic richness. It is much more than that.
Furthermore, the books offer timeless advice that'll take you higher in life. The book talks about positive persistence, decision-making, planning, advanced techniques, and other essential factors we need to know in life in order to overcome fear and procrastination and become successful in life.
11. Best Self: Be You, Only Better
This book by a well-known life coach Mike talks about personal development that will help you to become the best version of yourself.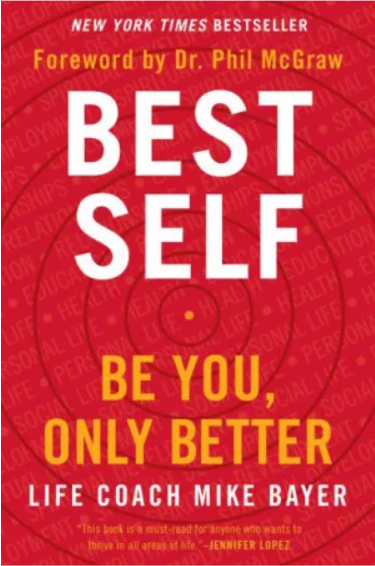 Mike Bayer uses the terms like "best self" and " anti-self" that will help you to understand how you can live as the best version of yourself. He will suggest writing all your positive and negative characteristics on a piece of paper. This will help you to form a physical appearance in your mind or on paper for each personality.
Moreover, the book also talks about facing our fears and how to conquer them. This book is perfect for anyone who is looking for self-development and personal growth and to achieve success in their life.
Related Read:
Conclusion: Best Personal Growth Books
Personal development is a lifelong journey. Our habits, priorities, and goals change as we grow, which sometimes causes mental breakdowns. Reading a good personal development book really helps deal with these waves of emotions.
I hope you found this list of best personal development books useful. I'm sure you'll love reading them and reinvent your lost self-love, motivation, and self-confidence.