It's been a few years since I have been practising Chakra healing. And I am still astonished to see the effectiveness of this healing procedure.
If you're also starting to practice Chakra healing and need some guidance, I have some great recommendations for you.
The Chakra healing books I'm about to mention have gained wide acknowledgement from people worldwide.
My list includes books for people with no knowledge of the Chakra system and also for people who want in-depth information about the same. So let's explore the list together.
List Of 11 Best Chakra Healing Books For Your Overall Healing
Here are the best Chaka healing books for you to check out.
1. Wheels Of Life: A User's Guide To The Chakra System By Anodea Judith
Wheels Of Life by Anodea has gained immense popularity as the most detailed and significant book about Chakra healing.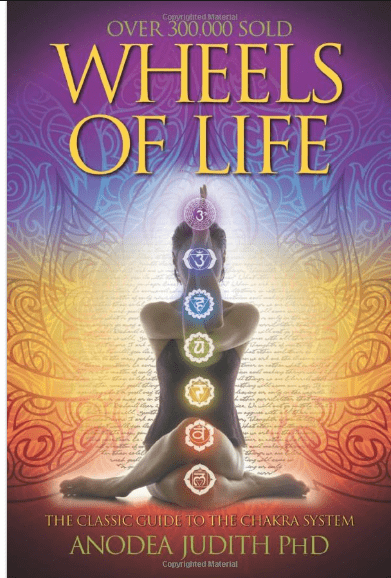 Wheels Of Life is written in very simple language so everyone can understand it easily. It's a 400+ pages long book with lots of visuals like- pictures and diagrams to explain the Chakra healing process.
The book aims to help you improve your health, boost your energy, enhance your creative skills and help you achieve what you manifest.
The author goes a step ahead and begins every chapter with a meditation practice. After finishing the meditation, she explains all the Chakras in detail.
2. The Chakra Bible By Patricia Mercier
Patricia Mercier has taken a different approach in explaining the Chakra healing system. The author says that each Chakra has a specific colour associated with it.
The book discusses the colour codes and various crystals we can use to get the most out of our Chakra healing practices.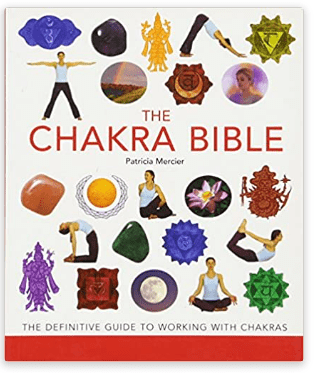 According to Patricia Mercier, Chakras are the main energy centers of our body, and they can greatly affect our overall well-being. Hence, knowing how to align our Chakras is a must.
Apart from explaining the existing Chakras, Patricia mentions some new energy centers discovered recently.
He states the association of these new energy centers with the existing Chakras and how our emotional & mental well-being is connected with these.
3. Eastern Body, Western Mind: Psychology And The Chakra System As A Path To The Life By Anodea Judith
Anodea Judith is a popular therapist and energy healer, and her books on Chakra healing are also very popular. Therefore, this list of best Chakra healing books contains another book by her.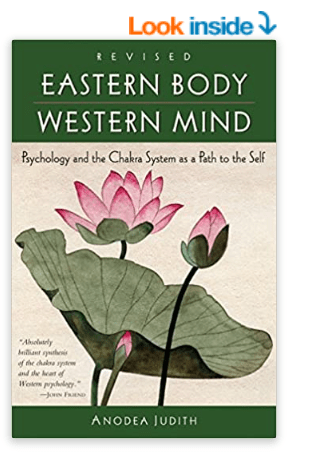 The Eastern Body, Western Mind is an in-depth guide to the Chakra system. Reading this book will help you learn in detail about your energy wheels.
Sometimes our Chakras get blocked, or sometimes they are overworked. Anodea Judith's guidance through the book will help you find out yourself when your energy Chakras are not working correctly.
Furthermore, the author backs up all explanations with theories, examples, practical exercises, and case studies. This could be your go-to book if you need detailed guidance on Chakra healing.
4. The Book Of Chakras By Ambika Wauters
If you have no knowledge about the Chakra system, the Book Of Chakras by Ambika Wauters is the best book to start with.
With simple and easy language, the book explains the Chakra system and how they work. Reading this book will help you understand that stress, illness, etc., which we consider pretty normal, are actually caused by an imbalanced Chakra system.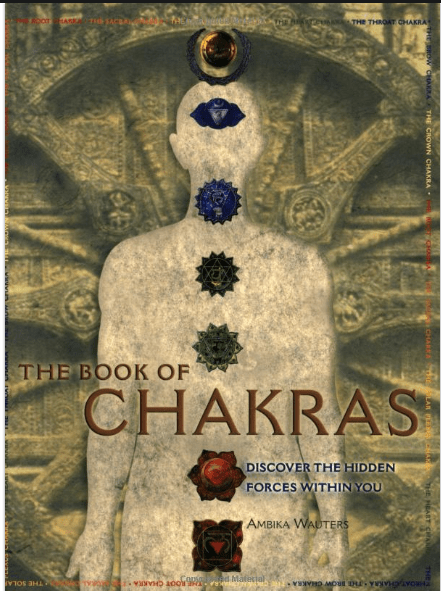 The book will help you analyze whether your Chakra system is working right or not. And if not, which are the areas you need to focus on?
Please note that the Book Of Chakras has lots of references to Christianity. People with different religious views or those who don't believe in religious practices may not be able to relate to some concepts.
5. Chakra Foods For Optimum Health By Deanna M. Minich
You may not realize that your eating habit also greatly affects your Chakras. The Chakra Foods For Optimum Health is another easy-to-read book with a slight hint of humour.
The author beautifully breaks down the relationship between food and Chakras. She reveals how particular foods can balance our Chakras.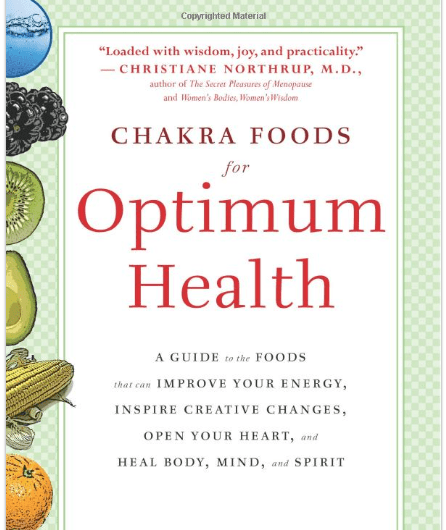 The book also helps us figure out if any particular Chakra is out of balance or not working properly. The Chakra Food For Optimum Health contains lots of recipes, checklists, affirmations, and charts, and there is a questionnaire at the beginning.
The questionnaire will help you find if any of your Chakras are blocked or out of balance. The author also presents lots of case studies on how she cured energy imbalance by changing her client's diet.
6. Chakra Clearing By Doreen Virtue
This is a book of meditation and visualization techniques to clear Chakra blockage. The book explains in layman's terms everything about the Chakras and how to use them to activate your inborn healing powers.
The book also comes with a CD player. There is a morning and evening meditation track for intensive Chakra cleansing. The book goes beyond simply explaining the Chakra healing method.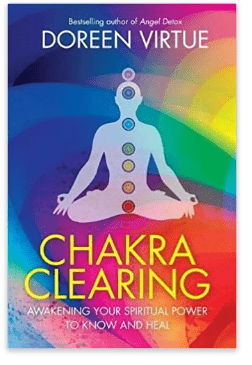 It's much more than that, which is why it's my favourite Chakra book. Doreen Virtue guides us on how to call upon the angels for even greater guidance and protection. He talks about the association of the Chakras with universal power.
The author gives several easy and complex examples of Chakra cleaning so everyone can practice them.
Religious beliefs also play a major role in Chakra Clearing By Doreen Virtue; hence, atheists may not be able to relate to some concepts.
7. The Anatomy Of Spirit By Caroline Myss
This book is also more on the spiritual side. The author talks about spiritual, emotional, and physical healing in the book and their connection with the Chakra system.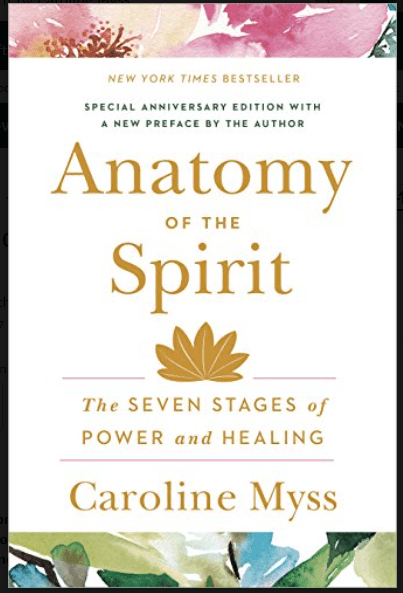 The book has various references to the Hindu, Kabbalah, and Christian religions. These references help us understand the underlying reasons behind some diseases, stress, or any kind of distress.
The author makes us understand the connection of the seven Chakras with our behaviour, beliefs, and attitudes.
The book provides effective techniques to access and align the higher states of consciousness and use them to heal yourself. Overall you can consider this book as the blueprint of Chakra healing.
8. Chakradance By Natalie Southgate
Chakradance is a combination of Chakras, meditation, Yoga, and dance. Yoga and meditation are closely related to the Chakras. And when combined well, it can show marvellous results.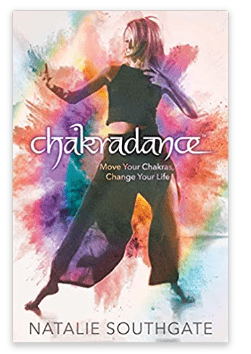 The author combines the energy & vibration of the Chakras with that of dance to balance and activate our energy systems.
Chakradance is best for people who want to practice Yoga and meditation but lack patience or flexibility.
Chakradance does not want to sit still or practice complicated Yoga poses. Chakradance is a more creative way of balancing the Chakras and achieving a healthier, happier, and more calming state of mind.
Natalie gives multiple examples from her life and people around the world who benefited from the moving meditation.
9. The Zenned Out Guide To Understanding Chakras By Cassie Uhl
The Zenned Out Guide To Understanding Chakras is another great book for understanding the Chakra system. The authors went into detail about all the different Chakras and ways to find out if any Chakra is imbalanced, under, or overactive.
The book has lots of illustrations that make understanding the concepts even easier. Cassie Uhl presents various ways of healing the Chakra system with meditation, simple mantras, crystals, and other healing techniques.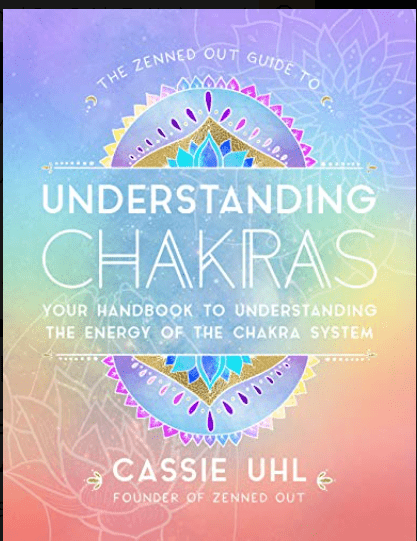 But I must say this book is especially great for beginners. If you're just starting to understand the Chakra system, you'll find it greatly useful.
10. Llewellyn's Complete Book Of Chakras By Cyndi Dale
Cyndi Dale's The Llewellyn's Complete Book of Chakras is your ultimate guide to the Chakra system. The book covers everything- the Chakra history, the science behind it, the right way to practice Chakra healing, and more.
This 1000+ pages book beautifully combines the eastern Chakra system with western science. Apart from just stating the Chakra history and system, this book also explains various healing techniques.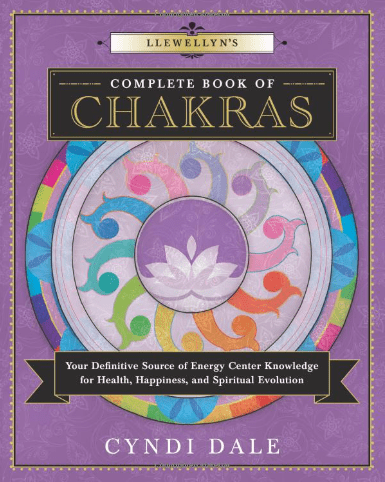 You'll learn different meditation & healing techniques like- transcendental meditation, Kundalini healing technique, etc. The book further mentions different energy issues like- energy vampires, psychic attacks & intrusions, and how you can cure them through energy healing.
This extensive book on Chakra healing mentions all details about the Chakra system. You'll learn things you may not even think of. But I would recommend this book, especially for people with previous knowledge of the Chakra system.
Things explained in the book are pretty intense, so it's not a very beginner-friendly book.
11. The Chakra Book by Osho
Energy and Healing Power of the Subtle Body by Osho is a short and in-depth chakra healing book written on the basis of theories of Osho. It talks about the link between traditional Chinese medicine and chakras. It gives you a complete overview of Indian Ayurveda, Kundalini yoga and other holistic and spiritual practices.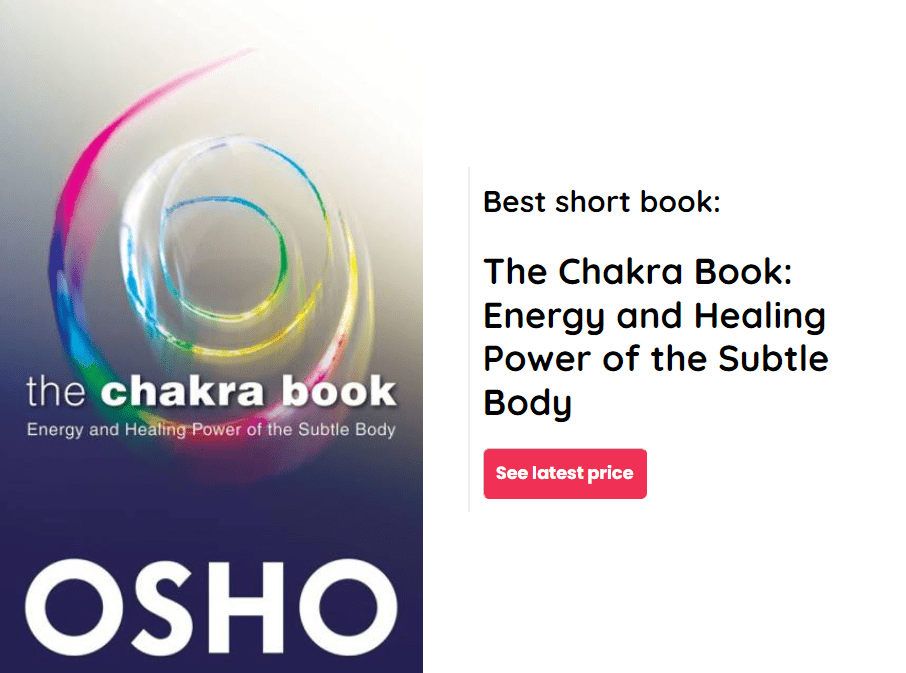 This book will give you a complete overview of the balance between ancient wisdom and modern-day scientific discoveries. it also provides a different point of view on ways to heal your chakras through yoga and tantra practices for couples.
Moreover, Osho shares how these principles apply to human psychological growth and maturation and the evolution of consciousness.
How Does Chakra Healing Work?
Originating in India, Chakra healing has been a part of the Vedic period since ancient times. Every human has energy centers or energy Chakras, which have tremendous power.
The Sanskrit word Chakra means a wheel or disc. As I mentioned, these wheels are nothing but energy centers, and when these Chakras stay balanced, our bodies and mind function at their best.
Blocked Chakras may lead to a physical, emotional, and mental imbalance in life. If we can control our energy, Chakras, we can lead our life as per our desire.
Moreover, we can also use our Chakras to heal from any kind of distress. So how does the Chakra healing work?
We have seven main Chakras: the Crown Chakra, Throat Chakra, Third Eye Chakra, Heart Chakra, Sacral Chakra, Solar Plexus Chakra, & Root Chakra.
When you align these Chakras through meditation, they can heal you from any disease or clear any kind of obstacle from your way.
The Books I listed above explain in detail how you can activate your Chakras to use them for your own benefit.
Mindvalley, one of the world-famous personal transformation platforms, also has a Chakra healing quest called, Duality by Jeffery Allen. The quest also helps you learn a lot about the Chakra healing system.
Final Thoughts! Chakra Healing Books
Chakra healing is a powerful and effective way to bring your life on the right track. Therefore, knowing how the system works is essential. The above-mentioned books will help you form a solid knowledge of the Chakras and how they work.
So which book will you pick from the list? Let me know in the comments. Also, if you have any interesting things to share about Chakra healing, I would love to hear them too.