Meditation has a myriad of benefits, and there are countless apps to help you guide you in this journey. There are meditation apps for everything, like curing sleep insomnia, stress, anxiety, manifestation meditations, healing meditations, etc.
While it's a great advantage to have so many options to choose from, it can get overwhelming, especially for beginners. Moreover, not all meditation apps are as good as they claim to be.
Again it's a task to find a good free meditation app, as good apps are expensive. But I have a list of the best meditation apps that won't charge you a penny, and you can meditate peacefully. Shall we explore the list?
Free Meditation Apps: In A Nutshell
Here is a quick overview of the 11 best free meditation apps that you can consider taking in 2023.
Sr No
Best Free Meditation Apps
Features
Availability
Cost
1.
Insight Timer
More than 10,000 guided meditations Special meditation sessions by celebrity meditation practitioners Guided meditations for all problems like stress, sleep deprivation, stress, etc. Additional features
Android and iOS versions
Free and premium versions are available
2.
Mindfulness Coach
Completely free mindfulness app with special meditation sessions Intended toward the overall development Originally created for veterans and service members but now accessible to everyone
Android and iOS versions
Free
3.
Headspace
Guided meditation Soothing relaxing tracks Both beginner-friendly and advanced meditation content are available
Android and iOS versions
Free and paid versions are available
4.
Smiling Mind
Non-profit app with over 300 meditation programs Content available for both adults and children The primary goal is to help children build mental resilience from a young age
Android and iOS versions
Free
5.
Healthy Minds Program
Developed by Healthy Minds Innovations Non-profit app Numerous meditation programs available to promote emotional well being
Android and iOS versions
Free
6.
UCLA Mindful
Developed by UCLA Mindful Awareness Center. Provides scientifically-backed mindfulness techniques to let you cope up with different life situations Lots of guided meditations and other tracks are available
Android and iOS versions
Free and paid versions are available
7.
Aura
Guided meditations to target specific areas Only 5 minutes meditation sessions Best for beginners
Android and iOS versions
Free and premium versions are available
8.
Calm
Created by BIWOC Intended for women of color and indigenous women and Addresses sensitive topics like- microaggression, soul medicine, child trauma, grief, etc.
Android and iOS versions
Meditation programs are available for issues like stress, anxiety, depression, insomnia, etc. Guided meditations, breathing exercises, and soothing tracks are available Programs available for beginners and advanced practitioners
9.
Exhale
Created by BIWOC Intended for women of colour and indigenous women and Addresses sensitive topics like- microaggression, soul medicine, child trauma, grief, etc.
Android and iOS versions
Free
10.
Simple Habit
Contains short meditations Specially designed for people with a busy schedule Covers different topics for overall mental well being
Android and iOS versions
Free and premium versions are available
11.
unplug
Short and basic video lessons
Meditation for each problem
Connect with experts

Android and iOS versions
Free and premium versions are available
Top 11 Best Free Meditation Apps To Try Now 
Here we have explained the features of all the meditation apps.
1. Insight Timer
Insight Timer claims to be the number one free meditation app to cure stress and anxiety and improve sleep. The app has more than 100,000 guided meditations that are free to use.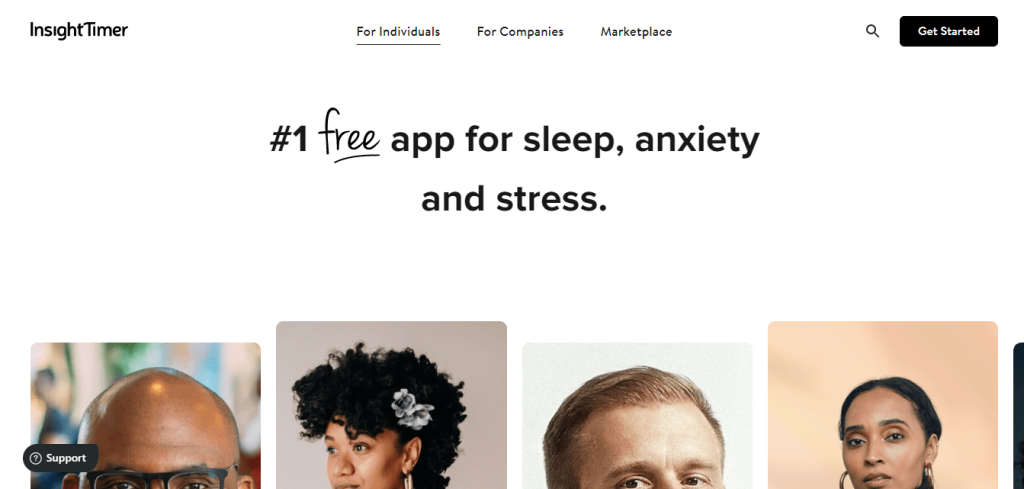 Furthermore, the app has special meditation sessions by celebrity meditation practitioners- Russel Brand, Gisele Bundchen, etc. Apart from the guided meditations, there is meditation music with a timer feature. If you just want calming, soothing music and no guidance, you have that option too.
Insight Timer has a premium version too. The charges start from $9.99 per month. The premium version has some additional features, and it also lets you download meditation music.
2. Mindfulness Coach
Mindfulness Coach is another popular free meditation app with thousands of users. The app was created by the U.S. Department Of Veterans Affairs' National Center For PTSD. The sole intention of creating the app was to teach mindfulness to veterans, service members, and anyone wanting to start meditation.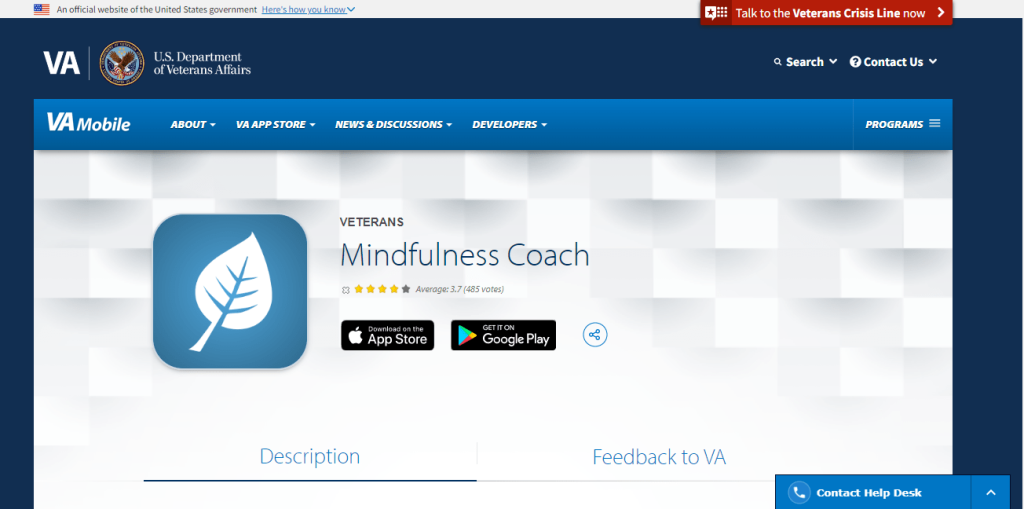 Mindfulness Coach isn't simply a meditation app. It's more about adopting mindfulness as a lifestyle and adopting healthy habits for a lifetime. The meditation programs in the app have shown positive results in reducing stress, anxiety, depression, intuitive power, and overall health.
3. Headspace Meditation App
Headspace is another popular meditation app with a sea of content. You'll find meditation programs for sleep, anxiety, depression, healing and more.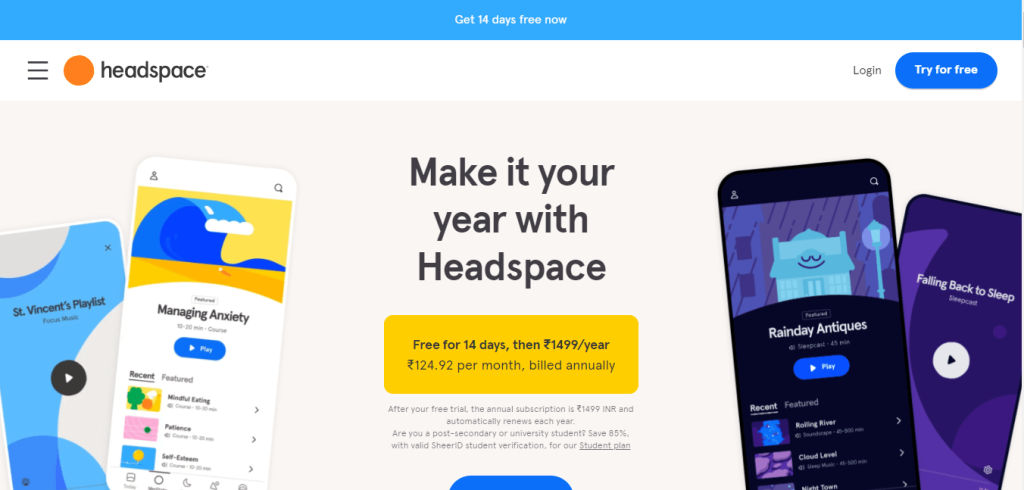 The app is beginner-friendly, and anyone starting meditation can also use it. The guided meditations in Headspace will help you get rid of any negative thoughts and create a positive headspace for you.
But Headspace isn't a completely free app. You can access the free version only for two weeks, and if you wish to continue, you have to opt for the paid plan.
4. Smiling Mind Meditation App
Smiling Mind is a completely free meditation and mindfulness app with over 300 meditation programs. This app has meditations for both adults and children as it's a non-profit app. The evidence-based tools of Smiling Mind are here to help you develop mental fitness skills.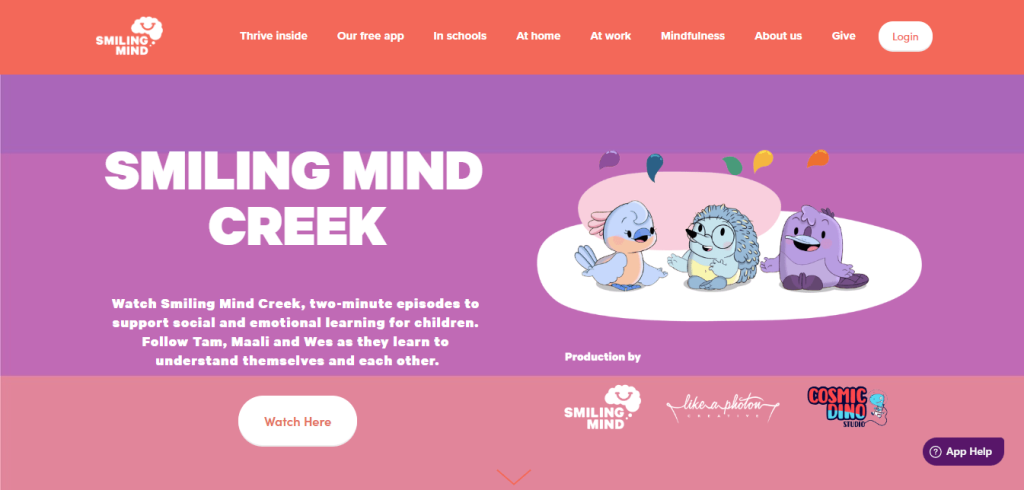 Smiling Mind aims to help children develop mental resilience from a very young age to promote a healthy and happy mindset.
5. Healthy Minds Program Meditation App
Healthy Minds Program is another non-profit app developed by Healthy Minds Innovations, affiliated with the Center For Healthy Minds, University Of Wisconsin-Madison.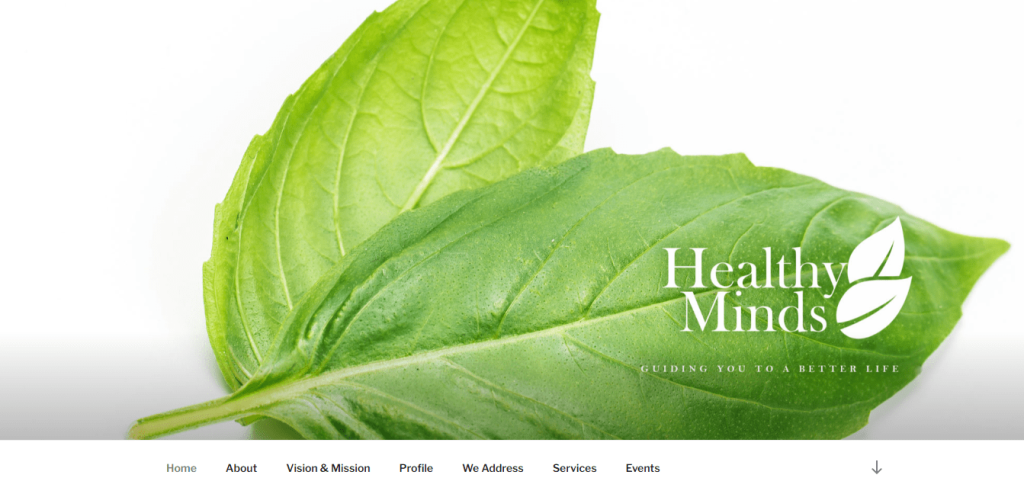 It's a completely free app, but you have to sign up to access the content. Healthy Minds Program devices its meditation programs, combining neuroscience and skill-based learning to help you learn the art of meditation and mindfulness. There are multiple audio guides and lessons you can use anytime for free.
6. UCLA Mindful Meditation App
UCLA Mindful app was developed by the UCLA Mindful Awareness Center. The app includes scientifically approved mindfulness meditation techniques to help you cope-up with anything that may be troubling you.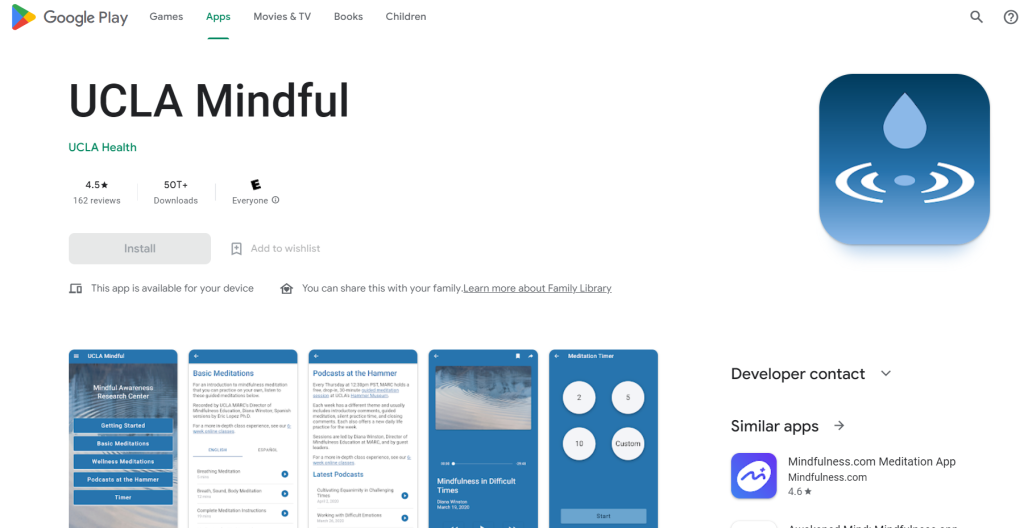 The app includes numerous basic meditations, wellness meditations, audio & video lessons, a timer, and weekly podcasts to provide proper guided meditations. Furthermore, the app gives you access to educational material from the UCLA Mindful Awareness Research Center. It's great for people who want to take a deeper dive into the mindfulness world and educate themselves.
7. Aura Meditation App
My next best pick for free meditation apps is Aura. It's an all-in-one mindfulness and meditation app. But here is a catch, the free version lets you access only short meditation sessions of three minutes every two hours.
This app may not be the best for people meditating for some time. However, it best fits the requirements of beginners. And in case you want to upgrade to the premium version, you get unlimited access to guided meditation, hypnosis, music tracks, and a lot more.
8. Calm Meditation App
Calm is another popular meditation app trusted by many. The app has both the free and paid version. The app includes meditation programs for all issues like- improving sleep quality and focus, self-improvement, relief from stress and anxiety, etc.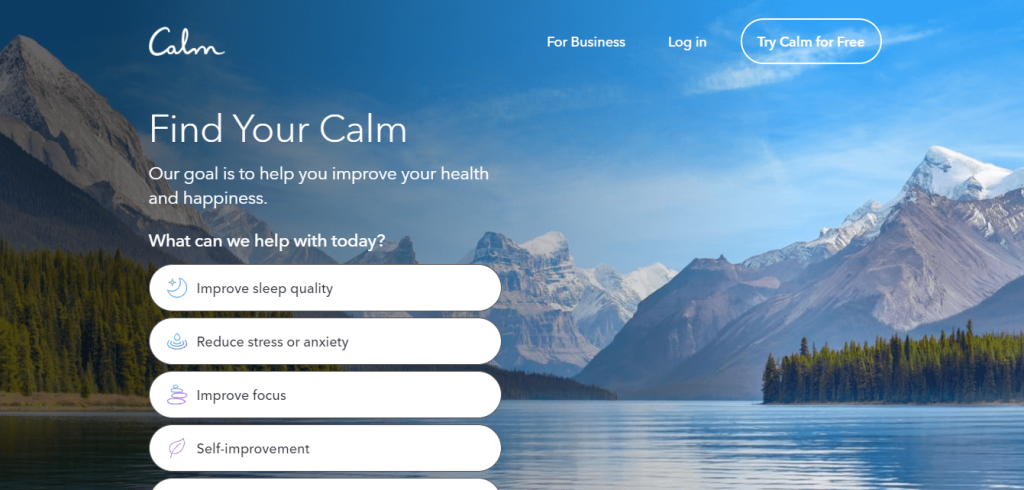 You have choices for guided meditation, calm relaxing music to put your body at ease, breathing exercises and more in the free version of the app. And if you want to take advantage of the complete meditation library, you can sign up for the paid version. But for beginners and even for people who practice meditation daily, the free version has lots of valuable content.
9. Exhale Meditation App
Exhale is a comparatively new mindfulness app created by BIWOC. The app was originally designed to support, empower and help women of color. Karata McCarty, the founder of the app, created it to address specific issues that black and indigenous women often go through.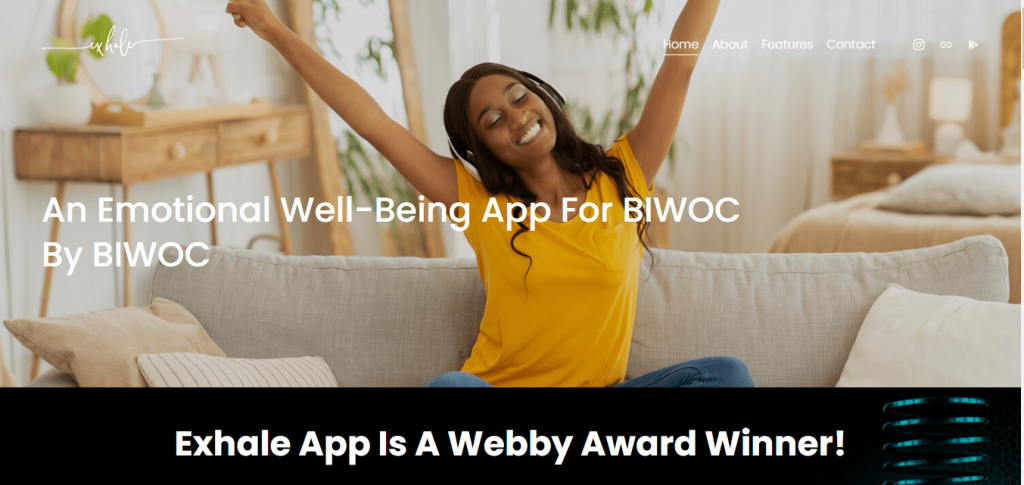 The app has guided meditations, breathing exercises, affirmations, guided visualizations, etc. Besides, the app addresses topics like- microaggression, soul medicine, child trauma, grief, and more such sensitive issues.
It's an entirely free app designed to uplift black women. Once you download the app, you have to sign up and access the materials.
10. Simple Habit Meditation App
Does your busy schedule don't leave enough time for meditation? If yes, Simple Habit is the best meditation app for you. The app is specially designed for this purpose. The app has five-minute meditations covering a wide array of issues to help you deal with anxiety and stress or to incorporate basic mindfulness.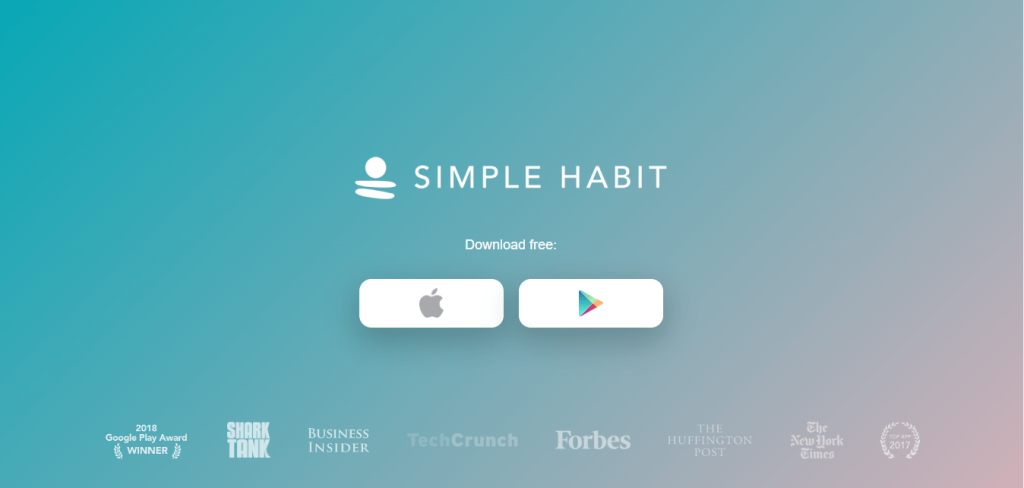 The beginner-friendly app is easy to manoeuvre, and since the meditations are only five-minute long, you can practice it from anywhere. The free version of the app has lots of content which are enough for any beginner. But the only drawback I feel is since the meditations are so short, they don't help with deeper meditations.
11. Unplug
The Unplug app, also known as "the meditation app" is an extension of Los Angeles that is based on a meditation studio.
This app aims to provide a huge range of exercises and meditations to help you reduce anxiety.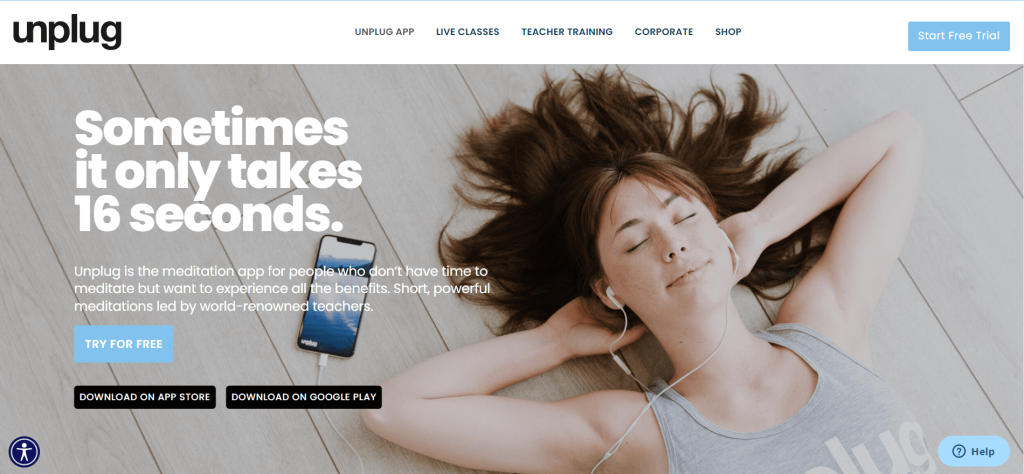 It provides a smooth user interface and quality content that help you to learn meditation.
These lessons are 10 minutes long and include a gratitude journal and timer feature.
Benefits Of Meditation: How Can It Transform Your Life?
Meditation is more than just practising to increase your focus. It has multiple benefits like relieving stress, and depression, improving your intuitive capacities and more.
Here is a list of benefits of meditation that can transform your life-
1. Meditation Teaches You To Manage Anxiety And Depression
Anxiety is a feeling of stress, fear, or tension. One of the common symptoms of anxiety is that your heart rate increases drastically, and you feel very nervous. There are unwanted thoughts that can be pretty intimidating.
Meditation, especially meditation with beats, helps distract your Mind from such feelings of fear. Controlling such unpleasant thoughts slows down your heart rate and also cures other symptoms like nausea and dizziness.
But to overcome anxiety, it's recommended to practice meditation regularly. Meditating only when you feel anxious may not show a long-lasting impact.
Similarly, meditation has proven extremely beneficial in curing depression. Meditation reinforces positive thoughts and teaches emotional regulation. It helps people reinvent life with a positive attitude.
2. Meditation Is A Great Stress Reliever
Our bodies release a steroid hormone called Cortisol which regulates stress. Continuous stress or continuous overwhelming feelings, also known as chronic stress, increases the levels of Cortisol in our bodies. It may have long-lasting impacts on health.
Since meditation helps you calm your Mind down, it reduces stress levels to a great extent. Moreover, if you begin your day with meditation, the overwhelming feeling due to work, family or any other pressure is reduced to a great extent.
3. Better Memory
Research says that regular meditation can produce more gray matter in the brain. Gray matter protects the hippocampus, which is responsible for memory production.
Protecting the hippocampus is essential because it affects how humans function and regulate emotions. At least thirty minutes of meditation regularly can show great results in your memory function.
You'll see positive changes in information retention and how fast you can remember things.
4. Improves Immune System
Stress, anxiety, and depression often cause chronic pain, inflammation, fatigue, etc. Meditation sets your Mind free from these psychological and mental illnesses, and reducing your body's stress response improves your immune system.
5. Meditation Improves Sleep Cycles
There are sleep meditations that help you cure insomnia. When the Mind is engaged throughout the day, many find it difficult to sleep as the actions of the day keep ruminating in the Mind.
Sleep meditations put your Mind and body at ease, helping you doze off peacefully.
6. Meditation Increases Self Awareness And The Intuitive Power
One of the greatest benefits of meditation is that it increases self-awareness or your connection with the self. It saves you from impulsive behaviour, and you get better control of your actions.
Secondly, meditation has shown proven benefits of increasing intuitive power. You can sense things around you and make decisions accordingly.
7. Meditation Helps You Get Rid Of Addictions
By putting your Mind and heart at ease, meditation has shown proven benefits in addiction management. Constant meditation practice can reduce your cravings or addiction to any substance.
Related read:
Final Thoughts! Free Meditation Apps (2023)
Practising daily meditation is a must for our overall well-being. By devoting only thirty minutes of your day, you can get relief from stress, anxiety, and depression and improve your physical health too.
Meditation also empowers you with healing powers, helps increase self-esteem, and forms a deeper connection with yourself. These ten best free meditation apps I listed will surely guide you towards a better and brighter life. Let me know if you have any other questions; leave them in the comments, and I'll be happy to answer.