Podcast: Play in new window | Download
Subscribe: iTunes | Android | | More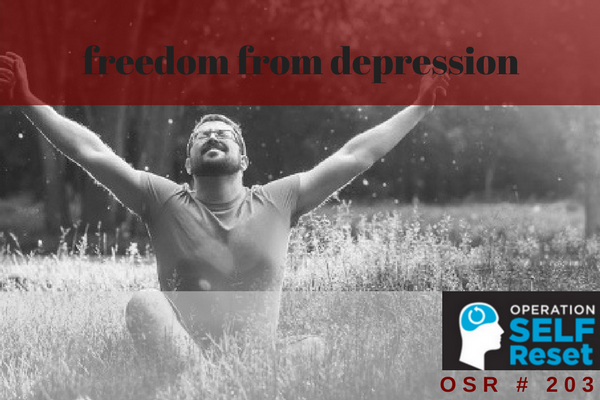 Freedom from depression - 6 keys to eliminating emotional pain with Anthony Piparo
Today's show is a very vulnerable dialog between Jake and dr. Anthony Piparo, the author of a recently launched book on emotional pain. Dr. Piparo's son committed suicide after a lifelong battle with depression. When his son took his life, Anthony made it his mission to find out why people suffer from depression. He also wanted to learn  what he could do to help them, since the therapies in place don't work for all people.
Here's what's been covered in a nutshell:
The main causes for depression are: genetics, biology, personal problems (alcohol and life abuse, life stress, nutrition). These are all actually risk factors, not actual causes.

Every single person who suffers from depression (Dr. Anthony Piparo found out) has an over active

flight or fight reflex

and a negative programming cycle.

It's very important to understand how the flight or fight reflex is affecting your mind: you have the ability to control what is going on inside you.

Depression is not something that happens to you, it's something that happens inside of you.

The subconscious mind can't differentiate between what is real and what is vividly imagined.

Learning how to breath slowly and deeply can help you get rid of damaging hormones.
Resources mentioned in the episode:
Before You Go
Head over to www.operationselfreset.com and sign up for the Toolbox of free gifts that will help motivate and inspire you!
Connect with Jake on Twitter and let him know how you enjoyed the show! You can also connect with him on Facebook or send him an email at jake@operationselfreset.com.
Subscribe to Jake's podcast for more inspiration!
Sign up for his emails full of tips to change your life!