Podcast: Play in new window | Download
Subscribe: iTunes | Android | | More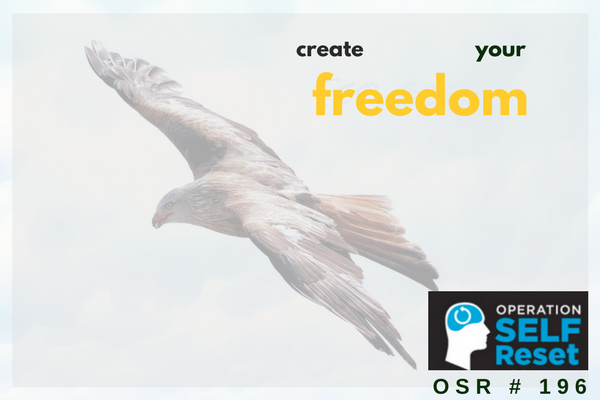 Create your freedom
Recorded on the 4th July, near the Sherwood Point Lighthouse, today's show is weird in a way, as Jake described it: he's on a boat, there's some waves, some fishermen in the background, some boats on the lake, as he is recording this episode sunk in the sun beams!
As we celebrate the Independence day, we need to think about our own personal journey and about the moments in our life when we decided to embark on a new journey, when we said  "Enough is enough".
These kind of moments are usually the lowest moments in our lives, times when we are so irritated, so frustrated, that we decide to make something different happen in our life.
But  we need not wait for such moments in our lives to happen in order for us to change habits or attitudes.
Here's what's been covered in a nutshell:
When you feel that reading and listening to personal development material does not help you much, ask yourself where you would be without it!

Don't feed your brain with useless stuff like TV and social media, but surround yourself with stories and ideas that can help you in your journey of personal change.

The right tools might help you in the personal development journey, but not one tool is as important for your success as is your mindset.

Do not stumble upon the lack of any gadget or tool you might think you need, but focus on developing a winning mindset.

Protect your mind from the toxic people in your life, from useless news and social  media.

Keep a healthy portion of diversity in your life: have varied interests and hobbies.
Resources mentioned in the episode:
Before You Go
Head over to www.operationselfreset.com and sign up for the Toolbox of free gifts that will help motivate and inspire you!
Connect with Jake on Twitter and let him know how you enjoyed the show! You can also connect with him on Facebook or send him an email at jake@operationselfreset.com.
Subscribe to Jake's podcast for more inspiration!
Sign up for his emails full of tips to change your life!