Are you like me, who wants to look fit but doesn't compromise on the taste buds? If yes, I'm sure you have tried different diet plans but failed to keep up with them.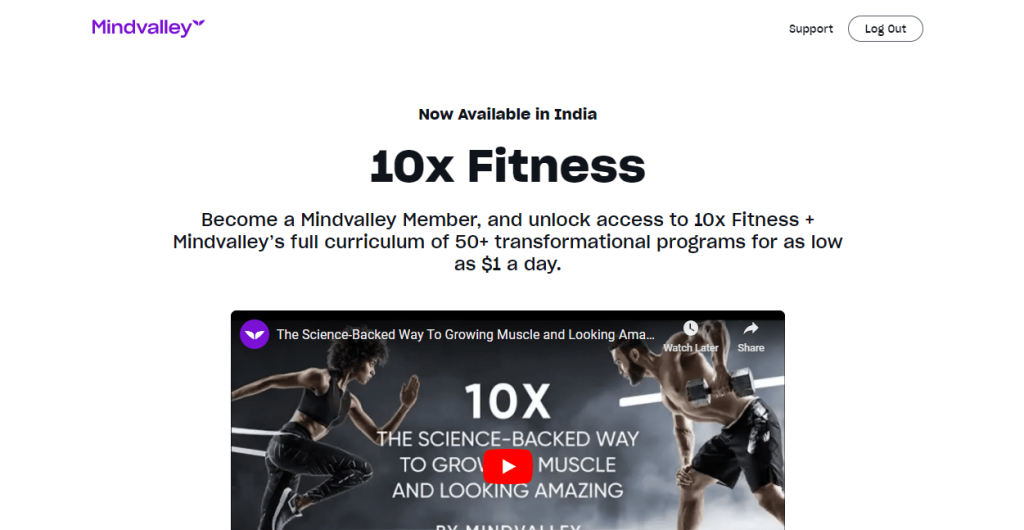 This is a common story for most of us. We desperately want to lose weight, but our temptations fail us.
The prime reason we fail to keep up with healthy eating is that we superficially start exercising without understanding our relationship with food.
The main goal of 10X Fitness is to make us understand our bodies and our fitness goals without spending hours in the gym. This is the reason it's different from typical fitness programs.
10X Fitness asks for 12 to help you transform your body. But are these claims true? Or is 10X Fitness just another scam?
Keep reading to find your answer.
What Is The Main Purpose Of 10X Fitness?
The main purpose of 10X Fitness is to help you become the best version of yourself without a rigorous workout routine.
Instead of relying on typical workouts, 10X Fitness believed in hyper-optimized exercises. Such exercises give you ten times better results than basic workouts.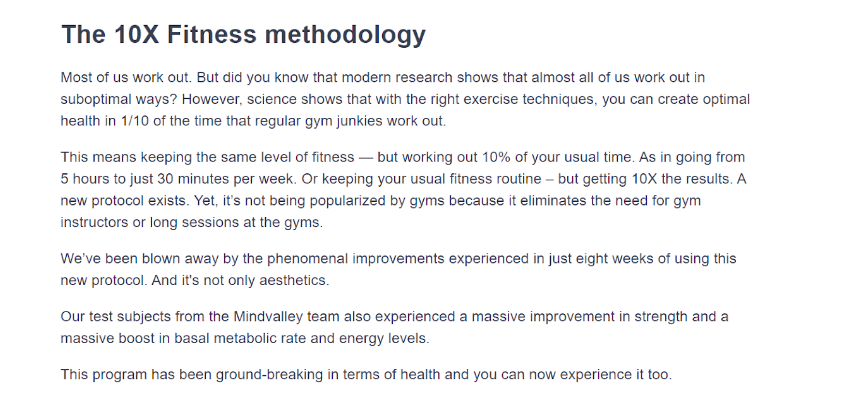 Surprisingly, 10X Fitness asks you to invest only fifteen minutes, and that's it. The hyper-optimized exercises are backed by science, which shows that when you work out in the right manner, you can get desired results by cutting down 90% of the usual exercise routine and focusing just 10% of the time on the exercise.
When you combine 10X Fitness with clean eating and proper sleep, you're sure to see the best version of yourself in less time.
You'll experience improved stamina, better muscle mass, and a toned body as you practice 10X Fitness.
Its creators, Lorenzo Delano and Ronan Oliveira say that instead of working out and tiring your body for hours, you should adopt smart exercise routines.
They use the adaptive response or the survival mechanism our ancestors used and trigger it through exercise.
10X Fitness activates this survival mechanism and says that we need only two sessions of fifteen minutes each week to become the best version of ourselves. This routine is pretty convenient for people with a busy lifestyle.
No matter how busy you're, taking out thirty minutes a week to dedicate to your fitness isn't impossible.
The right kind of exercise with the right intensity of 10X fitness is sure to help you shed the extra calories you have been trying to lose for months or years.
I'll give you a more detailed insight into 10X Fitness's entire 12-week routine but before that, let's know a little more about Lorenzo Delano and Ronan Oliveira.
The Creators Of 10X Fitness: Ronan Oliveira & Lorenzo Delano
The co-founder of 10X Fitness, Lorenzo Delano, started his fitness journey at the age of 16. He understood the importance of a healthy lifestyle when he saw his older brother die due to ill health.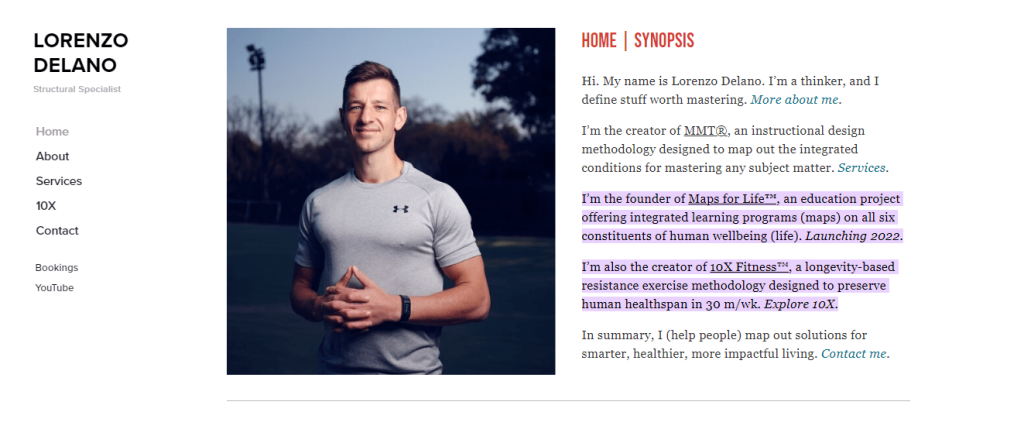 Since then, he has dedicated his life to devising unique yet effective workout routines. 10X Fitness is one of his cult programs, but apart from it, he introduced other fitness programs like- Maps Of Life & MMT.
Both these programs are for the overall development of human beings while mastering the art of anything you set your aim for.
Ronan Oliveira is the other co-founder of Mindvalley's 10X Fitness. He is the head of the health and fitness branch in Mindvalley. Ronan Oliveira is a popular name in the world of personal development, fitness, design, and leadership skills.
Ronan Oliveria's creation of 10X Fitness was inspired by his personal life. His busy lifestyle didn't allow him to exercise, leading to various health issues.
When things took unpleasant turns, he tried using the conventional means of working out, but sadly, that didn't bring him any results.
Then he started devising science-based workout routines that brought him desired results, and together with Lorenzo, they created the 10X Fitness program.
A Detailed Insight Into 10X Fitness: What These 12-Weeks Will Do To Your Body?
Let's get down to the main part of this review. I'll give you complete details of how this fitness program works.
10X Fitness is a flexible exercise program. You can do it both from home or at the gym. Moreover, this fitness routine fits everyone's lifestyle, irrespective of their fitness level.
Even if you're a complete beginner, you'll be able to adjust to the fitness regime without facing any issues. But for better adaptability, it's recommended to practice some basic workouts or warm-ups before starting the exercise.
1. Phase One: Warm-Ups 
The quest begins with an introductory session. I know people have the habit of skipping through these introductory classes but don't make a mistake.
Introductory classes are a must for every Mindvalley quest. These classes make you familiar with the core philosophies and concepts the entire quest is based on. Hence. Getting familiar with them is necessary.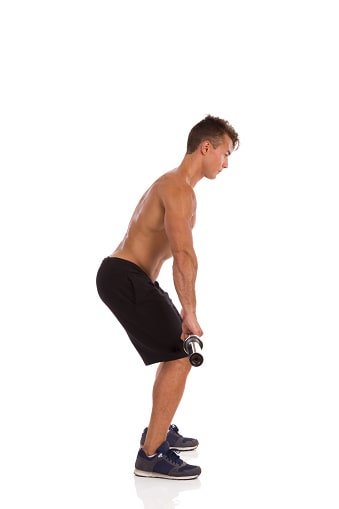 The initial classes of 10X Fitness will help you understand the methodologies that you'll use throughout the program, your current fitness level, and, most importantly, how to achieve your dream body.
In phase one or week one, you'll learn about the six principle exercises and how these exercises activate multiple muscle groups of your body to activate your body's adaptive response. These exercises help you achieve desired results in less time.
Breathing, form, and technique play a crucial role when you exercise. So 10X Fitness pays attention to these things as well so that you're doing everything correctly.
At the end of week one, you're asked to take a complete assessment of your body to get details about your body's biomarkers like fat & muscle percentage, weight, amount of water in your body, and more.
These assessments will help you take a more personalized approach to get even better results.
2. Phase Two: The Transformation Begins (Week 2 To Week 4) 
You begin the 10X exercises from phase two. You have to spend 15 minutes per session twice a week; that's it.
During these sessions, you'll learn how to implement the six primary exercises in your bi-weekly workout routine. Once you get used to the workouts, you can increase the intensity gradually.
Your workout won't show results until you eat the right food. But eating right in no way means you've to starve yourself or compromise your taste buds.
The quest will introduce you to how to give your body the right macronutrients by eating the right food.
Also, learn how to strengthen your muscles with strength training. The coaches introduce you to strength training for the overall development of your body.
10X Fitness bursts myths surrounding male and female fitness. There is only a subtle difference between male and female fitness; knowing about it is crucial for maximum results. There are a lot more things covered in the first week related to fitness and the correct way to work out.
3. Phase Three: Let's Form Your Dream Body (Weeks 5 To 9) 
It's time to get closer to your dream body. Since it's been a few weeks of practising 10X Fitness, it's time to get more intense, change some daily practices, trigger particular muscle groups, and more. 
Ronan and Lorenzo introduce us to nine additional exercises to target each muscle group in our body. So if you're dreaming of getting more toned hands and legs, need a firmer butt or sculpted belly and chest, 10X Fitness got you covered.
The program also ends the lie about toning your body. Many people say that lifting light weights doesn't help with toning, which is not true.
Furthermore, you'll learn how to burn fat and build muscles simultaneously but without counting your calories or going into a calorie deficit.
Of course, there is a lot more fitness information in the third phase, which you'll find out once you start the program.
4. Phase Four: Continue Following The 10X Lifestyle (Weeks 10 To 12)
In the last and final, you'll learn how to make 10X your lifestyle. It's time to carry forward everything you've learned and make it a part of your lifestyle.
You can design your own workouts and diet routine according to your fitness goal and lifestyle. But remember that proper sleep is also crucial for muscle recovery and to see maximum results.
What is included in 10x Fitness
There is a huge content in this 12-week course along with the extra support. Here is what you can expect with this program.
You get 12 weeks of exclusive training from expert coaches Lorenzo Delano and Ronan Oliveria in the form of video lessons.
Get access to the course material on all types of devices including tablets, desktops, and Apple TVs.
In-depth instructions for all the core exercises you learn.
Four live group coaching calls with the Mindvalley Health and Fitness team.
You have access to the Mindvalley smartphone app.
Does 10X Fitness Work? Honest Verdict
I'm just like a lot of you who dream to be the fittest version of yourself but do not want to work out for hours.
I have tried and failed multiple fitness regimes. Either I could not keep up with the routines or lacked motivation.
However, things took the wrong turn, and I started experiencing health issues. I knew exercises would only do more wrong to my body, but at the same time, I didn't have time to join a gym.
I have heard a lot about Mindvalley and the effectiveness of its quests, so I thought of giving 10X Fitness a try. And it was the best decision I took.
By only dedicating an hour once a week, I could see visible changes in my body. Losing weight was my secondary concern. My primary concern was to work on my strength and stamina.
I'll be honest; the beginning days were a bit challenging for me. I struggled to keep up with the exercises because there was a huge gap the last time I worked out.
But gradually, I could follow the instructions and do all the exercises well. Gradually I started doing both HIIT and weight training, and my body could keep up with it pretty well.
But all these workouts are of no use if you fail to eat clean. Although I cheated a few times in the initial days, I started eating clean.
Eating clean has not only helped me lose weight, but I also saw better changes in my skin and overall mood. Moreover, I tried sleeping more than seven hours, and combining all of these, 10X Fitness actually helped me reach my fitness goals.
But of course, you must make these positive habits a part of your lifestyle to maintain your health.
Please note that you'll have to invest in some equipment if you work out at home. Also, you can expect to see changes if you don't follow a healthy diet and avoid drinking or smoking.
How Much Does 10X Fitness Cost?
If you are familiar with Mindvalley and its quest, you must know that their programs are pretty expensive, and so is 10X Fitness, and it's only available in Mindvalley.
Currency 10X Fitness costs $399 for lifetime access to the quest. You can either buy it for a lifetime, or you can go for Mindvalley's all-access membership.
With the all-access membership, you can unlock other Mindvalley quests as well. Mindvalley has a monthly and yearly membership plan which is way cheaper than buying the complete course.
Moreover, you can discontinue your membership anytime you feel like it without paying anything extra.
Here is the price plan for Mindvalley membership-
| | | |
| --- | --- | --- |
| | Old price  | Current price  |
| Mindvalley Monthly Membership | $2000 | $59 per month |
| Mindvalley Yearly Membership | $2000 | $25 per month |
Please note that you get a seven-day refund window when you buy individual quests. But when you buy the yearly or monthly membership, you'll get a 15-day refund policy.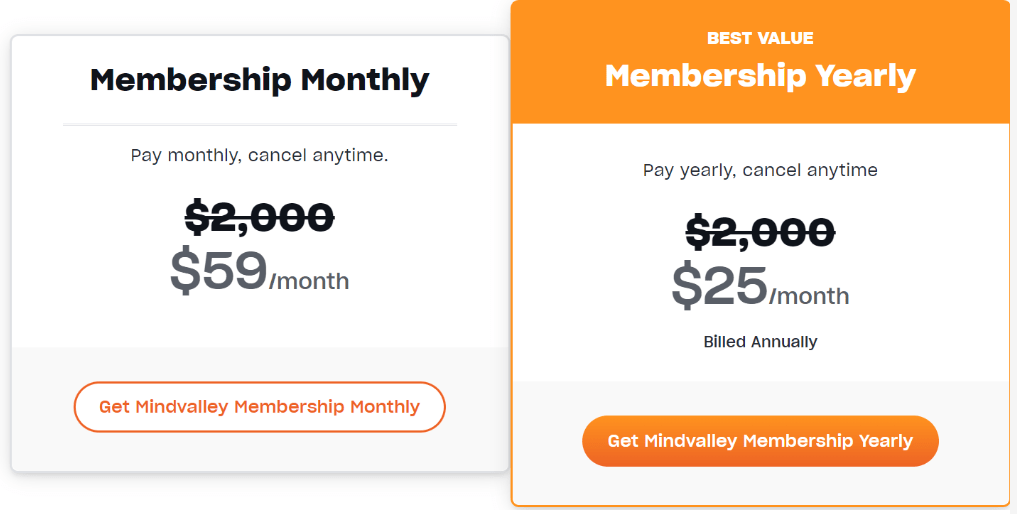 If you're not satisfied with the quest, you can ask for a refund without any hassle. But do read the terms and conditions before signing up for the refund to prevent any losses.
Final Thoughts! 10X Fitness Review
Weight loss or a fitness journey is not easy. It gets even more disappointing when we don't see results even after trying very hard.
But I'm sure you won't face this issue with 10X Fitness as it's very different from other fitness programs. However, you must not be careful of what you're eating, get quality sleep, and try to stay stress-free to see maximum results.