Podcast: Play in new window | Download
Subscribe: Apple Podcasts | Android | | More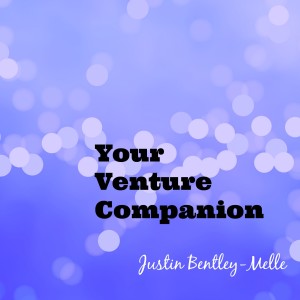 Today Jake is talking with Justin Bentley-Melle who is the author of Venture Companion a 52 step book to help people become more successful with journaling.
Journaling has a powerhouse of ideas to enhance your life. When you read along with Venture Companion you will see it is much more like a workbook. You'll learn to notice what is going on around you, what your personality traits are, what is driving you, where your engagement is and more.
Justin does journaling nightly to process his day and keeps it up consistently because of the strong benefit. When you are creative and growing as a personal it shakes up the world around you. People get uncomfortable with you and this creates self doubt. He believes everyone is an artist and a hero in some way and you have to realize that even when it gets uncomfortable. People lean toward structure because they want to have a guarantee. It took Justin 3 years to write Venture Companion.
Here's What Jake Talked About In This Episode
Journaling
Being grateful
Being consistent
Getting better every day
Mentioned In This Episode
Before You Go
Head over to www.operationselfreset.com and sign up for the Toolbox of free gifts that will help motivate and inspire you!
Connect with Jake on Twitter and let him know how you enjoyed the show! You can also connect with him on Facebook or send him an email at support@operationselfreset.com.
Subscribe to Jake's podcast for more inspiration!
Sign up for his emails full of tips to change your life!